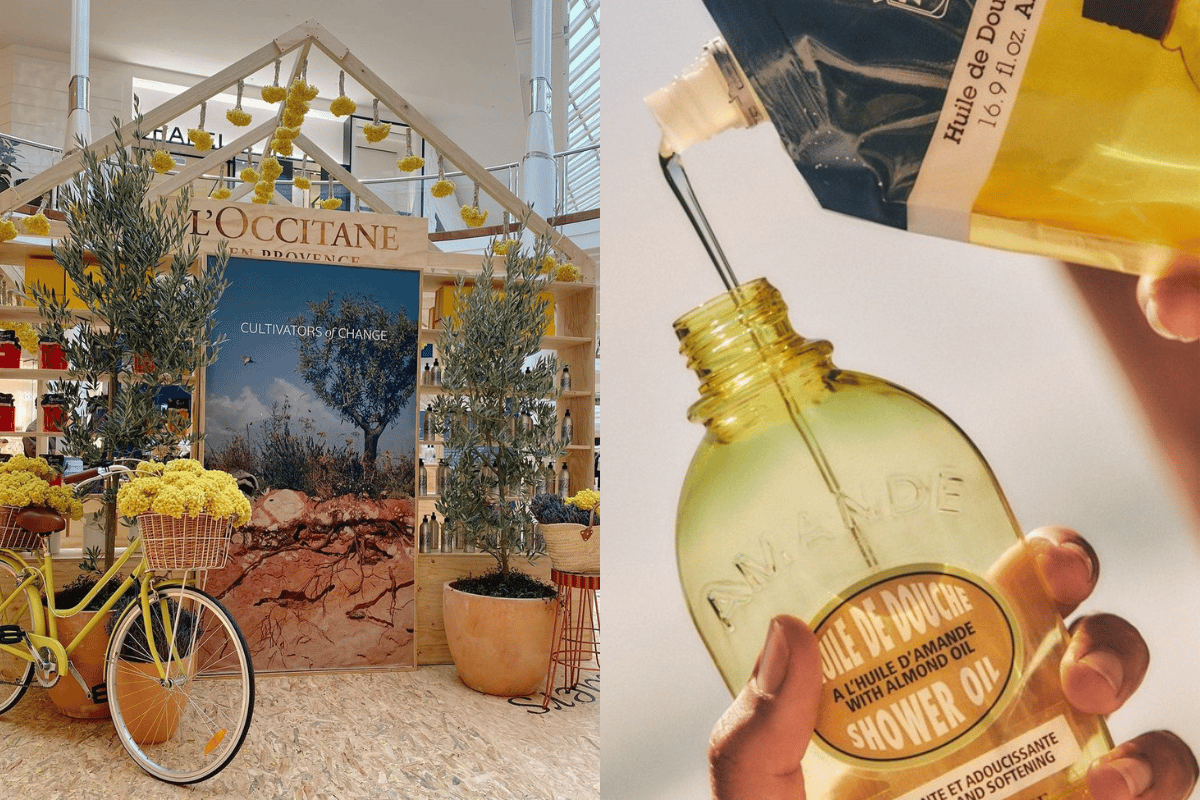 You Beauty's Better Beauty is a monthly initiative in which Mamamia highlights a brand, product or launch that is making positive changes in the sustainability space.
You don't have to be a beauty nerd to know about L'Occitane. It's one of those cult brands everyone knows and loves. The stuff is beautiful. Luxe. Ask-for-Christmas kinda stuff. 
*Gestures to Almond Shower Oil*
But while L'Occitane is known for its luxurious products, what you might not know is just how hard the brand plays in the sustainability space. (Hint: REALLY hard).
Watch: While you're here, why not find out all about the seven eco-friendly habits that aren't so green. Post continues below.
From refill fountains and 'Green Stores' popping up across the country, to 'forever bottles' and eco-friendly packaging, the brand has been making some serious waves when it comes to rethinking beauty.
Their goal? To have 100 per cent of their bottles made from 100 per cent recycled plastic by 2025 (which is only three years away, you guys!). 
Below we look at how L'Occitane is changing the sustainability game.
What sets L'Occitane apart from other sustainable beauty brands?
L'Occitane isn't exactly a new contender in the sustainability game. Nah – they've been doing this for yonks.
ICYMI, the brand has actually been around since 1976 and has a longstanding dedication to its sustainability mission, cementing their position as leaders in the industry for reducing waste and supporting the environment.
As part of their 2025 commitment, L'Occitane has rolled out five main initiatives:
1. Eco-refill products.
L'Occitane currently offers 26 products that can be re-filled, helping to reduce the amount of packaging and waste (not to mention the cost!) when you repurchase some of your faves.