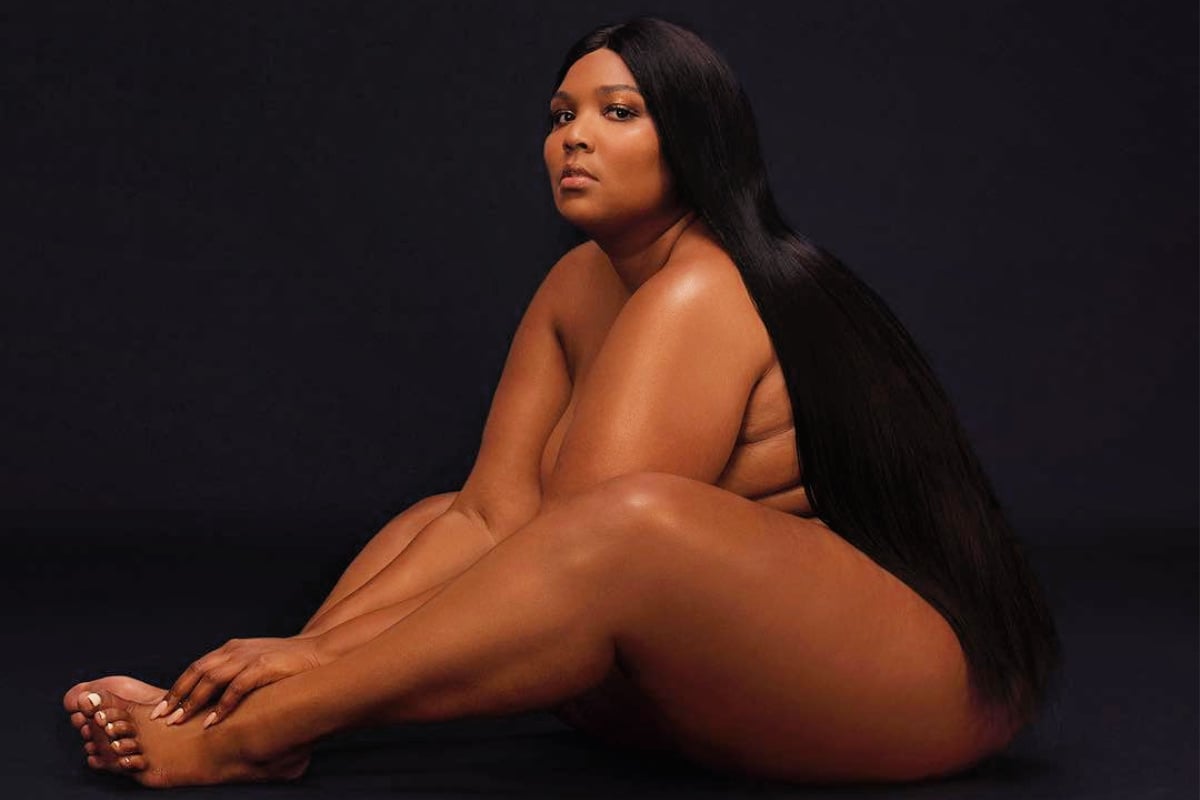 Sitting naked in front of a dark background, covered only by a curtain of long jet black hair, this image of US singer, rapper and classical flutist Lizzo is hard to forget.
It's not an album cover we're used to seeing from a breakout artist, let alone one Rolling Stone describes as "an artist you need to know".
There's a good chance you've been seeing this image all over your Instagram feed. Since releasing her third studio album Cuz I Love You in April and playing at Coachella 2019, we haven't been able to stop thinking about this woman known only by one name. Madonna. Rihanna. And now, Lizzo.
Just this week, she ticked over to one million Instagram followers, and celebrated by sharing an aptly-timed cover and feature in V Magazine's annual music issue.
Her message? "Dear big girls, your body is high fashion. You are beautiful. You are worthy. And I am on the COVER OF V MAGAZINE!"
Despite now being labelled one of 2019's biggest stars, Lizzo has been working on her craft since forever. Cuz I Love You and its iconic cover art aren't the first we've heard or seen of the 30-year-old, but some of us are only just catching up.
After years of "fighting" to be heard, Lizzo released her first EP Lizzobangers in 2013. She says of her sudden and steep rise to stardom, "I feel like I've just been marathon training for this my whole life." But she's also not mad it's taken her this long for her album to beat Beyonce's in the charts because, in her own words, she was "such a sh*thead" when she was younger.