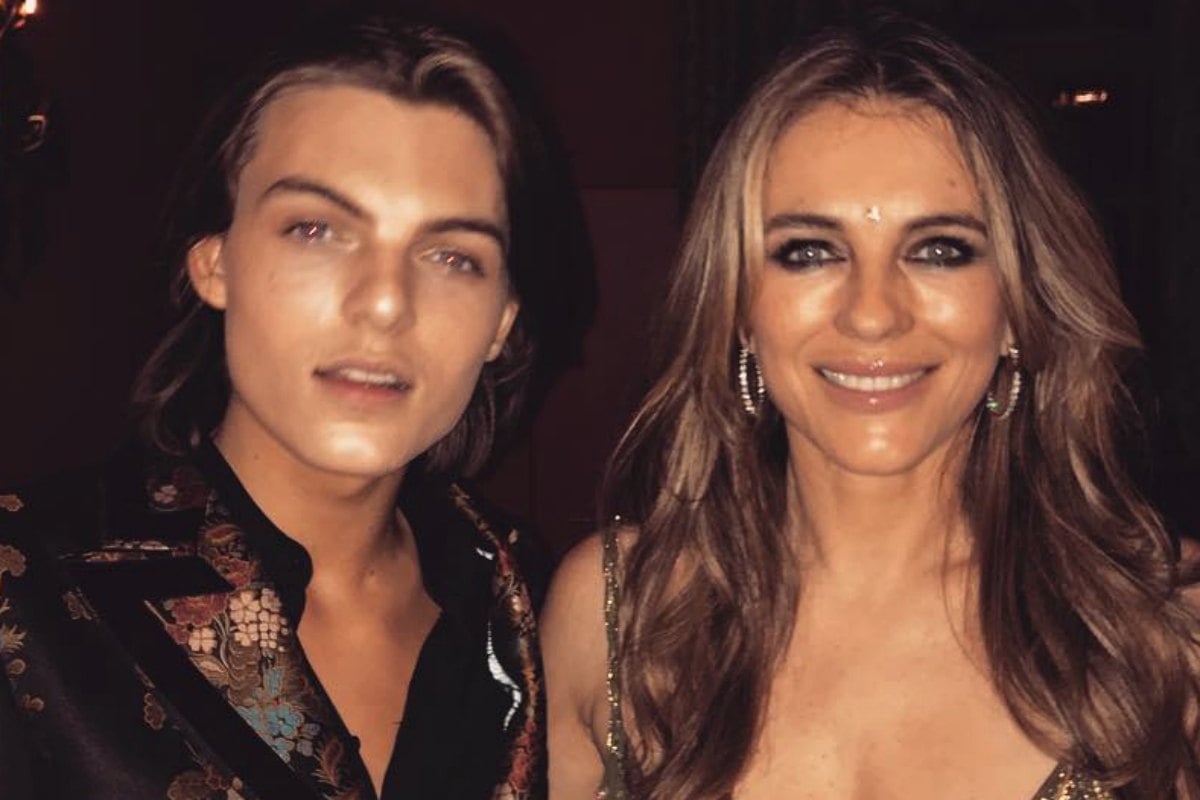 In news that seems a lot more remarkable than what it should be, Damian Hurley – the son of UK model and actress, Liz Hurley – is all grown up and bears a striking resemblance to his mother.
Like freakishly so.
The 17-year-old shares Hurley's high cheekbones, delicate facial structure, wide-set eyes and lush brunette hair. He's also followed in his mother's footsteps, dabbling in modelling and acting.
 

View this post on Instagram

 
Their lookalike model genes aside, Liz and Damian's family history hasn't been without its struggles.
While the pair have a close mother-and-son bond, the same can't be said about Damian's relationship with his dad, Stephen Bing and his paternal relatives.
This is what we know about their tense relationship.
Shane Warne talks about his relationship with Elizabeth Hurley.