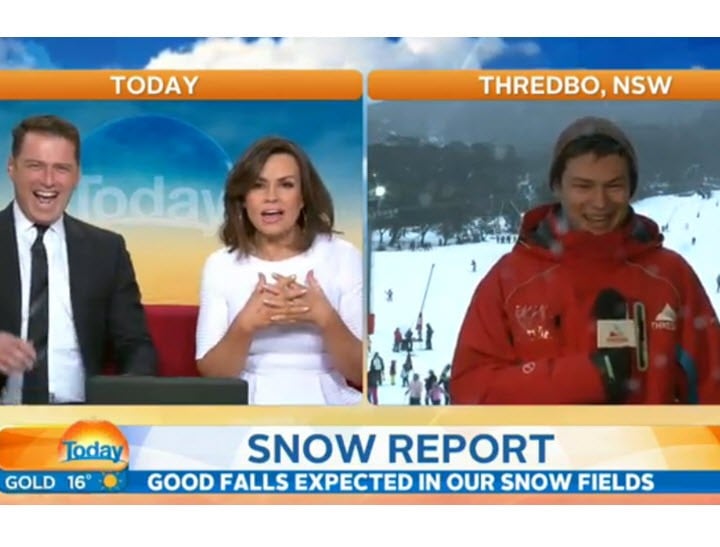 Move over, Karl.
When the Today Show team did a live cross to Thredbo this morning for a snow report, it's safe to say Lisa Wilkinson wasn't expecting to see her son staring back at her.
Karl Stefanovic had Lisa's son Louis Fitzsimons do some field reporting for the Channel Nine program today.
When Karl introduced Louis, Lisa smiled before she saw who the mystery reporter with the same name as her son actually was.
"That's my boy!" she said, not doing a great job at hiding her confusion.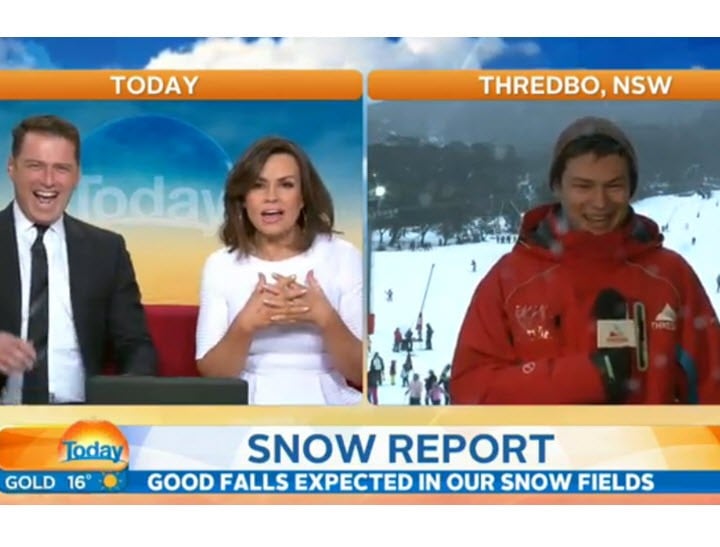 Louis is working as a ski instructor at Thredbo throughout the ski season. And Lisa says he's a very good one at that. Of course she would.
There's no denying who his mother is – this kid can talk. Watch your back, Karl. Louis will be coming for your job soon, if this segment is anything to go by.
You can watch the video below.
Click through the gallery below for photos of Lisa.
For more on Lisa Wilkinson… 

Lisa Wilkinson: Tony Abbott should not be Minister for Women.

Why did Lisa Wilkinson have to apologise for her hair this morning.

Karl Stefanovic cannot handle Lisa Wilkinson's beard.