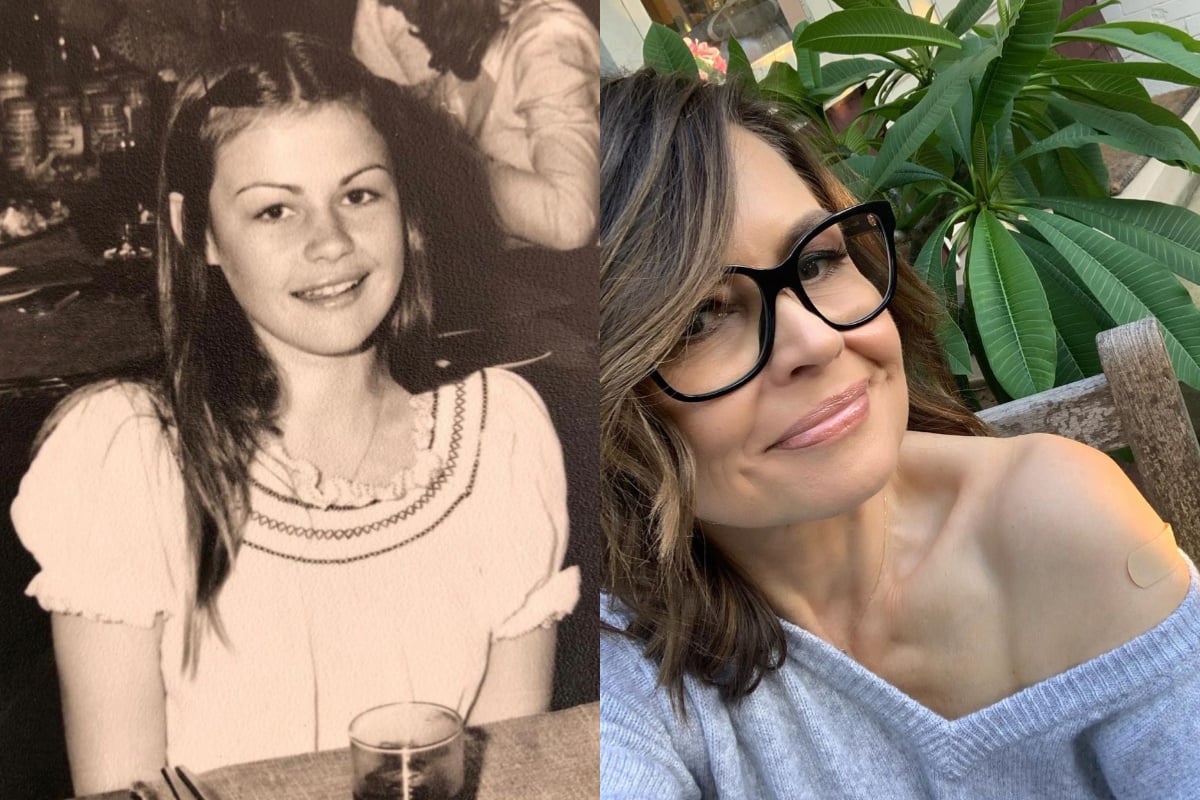 Update: May 9, 2020. This post mentions mental health issues which some readers may find triggering.
Lisa Wilkinson is one of the most respected voices in Australian media, the kind who makes you lean in or turn up the volume whenever she speaks.
But there was a time in the television host's life when she silenced herself and held herself back; when speaking up or standing out meant risking abuse.
Like so many children and teens, Wilkinson was a victim of high school bullying.
WATCH: Listen to Lisa Wilkinson share her experience of high school bullying in the video below, post continues.
On Friday May 8, The Project co-host posted a throwback photo of her 15-year-old self on Instagram to mark Do It For Dolly Day, which serves to remind us of the importance of kindness and standing up against the bullying we sadly lost Aussie teen Amy 'Dolly' Everett to in 2018.
"I have such mixed emotions when I look at this photo of me at the age of 15 because I'm immediately reminded of the pain behind that very tentative young girl's smile," the journalist wrote.
"At school I was being badly bullied and every day I feared what that school bell would bring. Somehow, I managed to survive the schoolyard bullies but I'm painfully aware that an ever-increasing number of kids today don't."