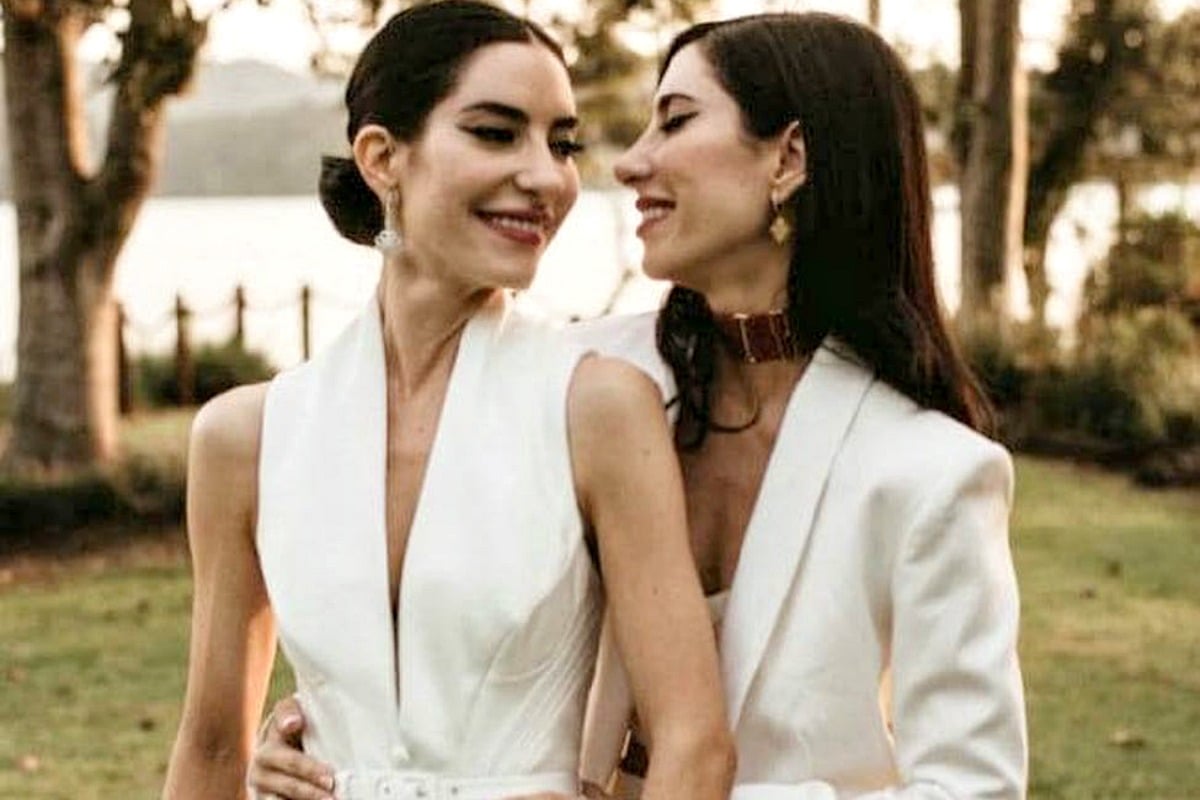 Wedding perves, you're in luck.
All the details of Lisa Origliasso's glamorous big day have been released and we are officially obsessed with every aspect of it.
Yes – one half of The Veronicas (AKA band that soundtracked our tween years) tied the knot earlier this month, and her wedding was every bit the vintage-lover's dream.
As featured in Vogue Brides Australia, the ceremony was held at a small chapel on the Sunshine Coast of Queensland, The Chapel Montville, with a reception at Secrets On The Lake, a sprawling, leafy property, which set the scene perfectly for self-confessed nature junkies Lisa and her actor husband Logan Huffman.
And while we're pretty much just here for the juicy deets on the fashion (and also the reception food), Lisa's heartfelt words on her first date with Logan are very romantic (and kinda sound like they could be Veronicas' lyrics…).
"From the moment I looked into his big blue eyes, it was like seeing my future for the first time," she told Vogue Australia.
"I vividly remember saying to my sister the morning after meeting Logan, that I had this overwhelming feeling I would marry him one day," the newlywed recalled. "She was shocked considering I had always said I would never get married."