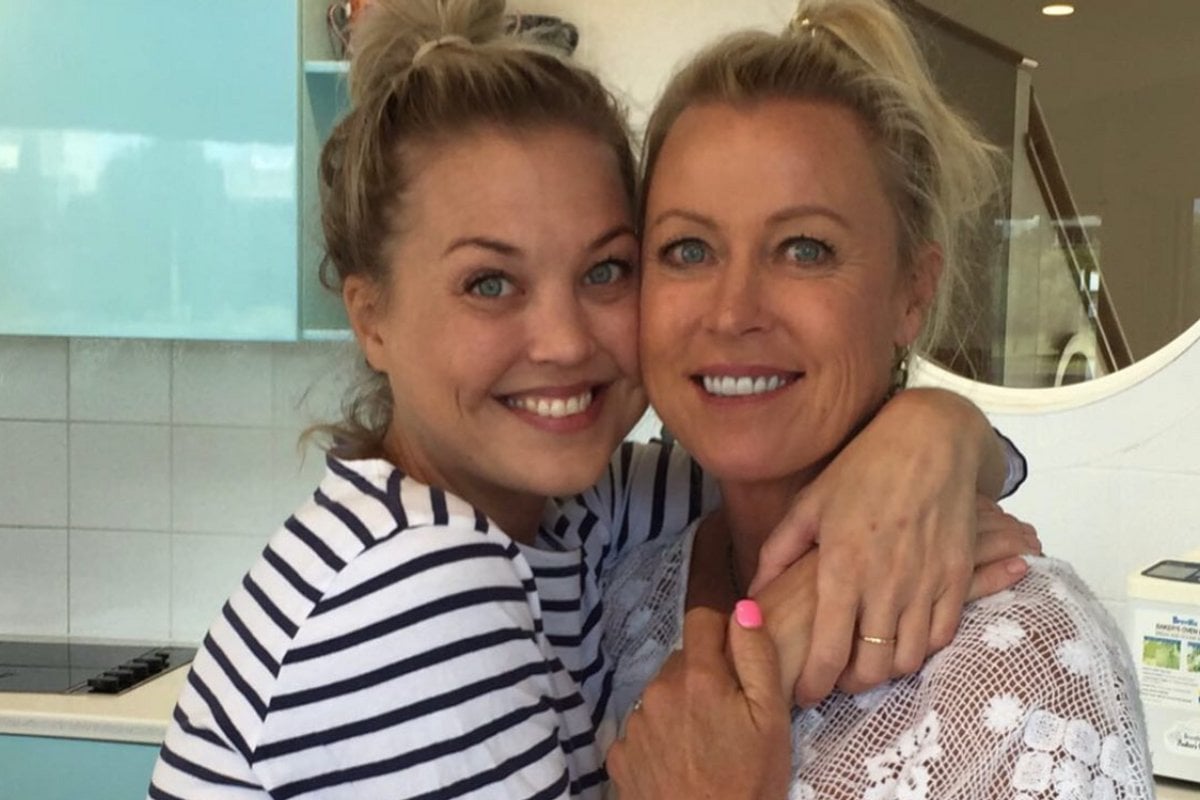 Content warning: this article deals with disordered eating, alcoholism and mental health, and may be triggering for some readers.
Before Lisa Curry's daughter Jaimi died from complications with disordered eating and alcoholism in September 2020, she would ask her mother the same question over and over.
"Jaimi kept saying, 'Mum, I just want to know why I'm like this. What happened to me?' I'd say, 'I don't know. I don't know what happened to you. You were a happy child. I can't think of anything'," Curry tells No Filter podcast host Mia Freedman. 
"I mean, there was one incident. I've never said this to anyone but our family. There was one incident when she was four - one of our neighbours down the road had to look after her for one hour because Grant [Kenny] and I were away. [Grant's dad] had to pick her up. When he picked her up, she was crying.
"And she said she had been locked in the cupboard. Now, that's when she was four. We didn't know if it was true. We didn't say anything. We didn't want to upset anyone else. Nowadays if Flynn [her grandson] said to me, 'Someone locked me in the cupboard', I'd be straight down there banging on their door."
Listen to Mia Freedman's full interview with Lisa Curry on the No Filter podcast below. Post continues after audio.
More than most, Curry understands just how insidious addictions can be.
"I know this sounds awful, but [people with addictions] are quite manipulative. They will find a way. There's a lot of deceit in there. Addiction is so powerful," she says.
"My good friend Mark Forbes [the founder of EndED and father of two daughters with eating disorders] was talking about addictions. And it was really interesting hearing it from someone else because he said addictions are like a beast that's inside of you.
"This toxic beast. And you hear that and you think that's an awful way of saying it but it's true. It's so true. I've seen it. I've seen it in Jamie. And he's seen it in his kids.
"It's really hard to explain unless you've seen it yourself... You see this other person that's not your child. And it comes out in their personality, their mannerisms, their speech, their aggression, their attitude.
"This thing, it's not them. It's the addiction. It's the beast. It's the toxic beast that's taking over their body. And it's horrible. It's horrible to see and to feel."
Watch: Lisa Curry's heartbreaking interview about Jaimi's death. Post continues after video.