Tell us a bit about EAT.ME.DO ? 
So EAT.ME.DO was something that organically formed when I struggled to find a 'proper job' after I finished my advertising degree. It first started as a hobby which soon turned into a little business project to prove I had the skills and ideas that all the jobs I applied for needed. Shortly after I started I realised I wanted to continue building this little business rather than pursue an advertising career.
EAT.ME.DO is a fashion and jewellery brand which is solely based and inspired by food. I create everything from Cheezel rings to pizza clutches.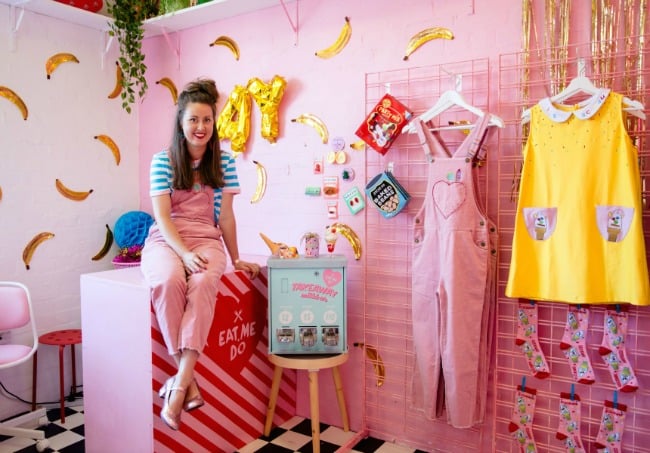 What were you doing before you went into business for yourself?
I was studying full time at RMIT doing a Bachelor's degree in advertising, went travelling for a bit and then came up with an idea to start my own label.
What made you want to start your own business?
I've always wanted to have my own business since I was a little girl, so it only felt natural to progress and make it happen. I love being able to do what I like and have the freedom to decide how to run and what I want to make.
How did you come up with the name?
The name kinda of just came to me when I was brainstorming. It was a combination of two things I love. 'Alice in Wonderland' and 'The Beatles'. "EAT ME" from Alice in Wonderland and the "DO" from The Beatles song Love Me Do.