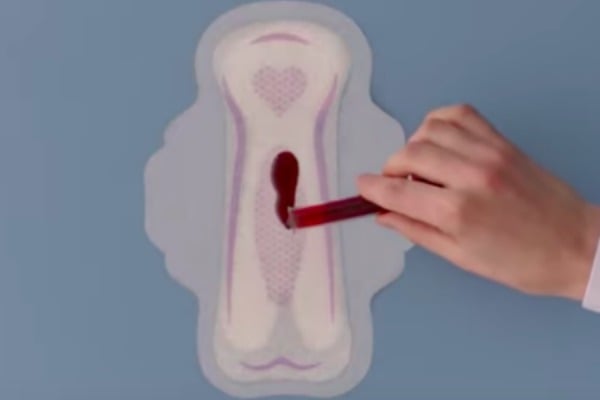 Last month Libra bagged itself an Australian first, sending an ad out into the universe that *shock horror* showed actual blood instead of unrealistic blue gel, or our personal favourite glitter in an attempt to break the stigma around periods.
But while we fist-pumped our colleagues while watching the ad here at Mamamia, turns out at least 600 fellow Australians felt so enraged they decided to pen a complaint letter to the national advertising regulator, Ad Standards.
Here's the ad if you missed it. Post continues after video.
"Showing girls bleeding is wrong at any time of the day," one wrote.
"As a civilised person, I feel like I want to throw up as I don't want to see menstrual blood… I am sickened and disgusted," said another.
"It is extremely offensive and inappropriate to show young teenage girls, between the ages of 12 to 16 getting their period, with blood dripping down their leg and of them peeling off a period stained pad from their underwear," a third complaint read.
"It appeals to paedophiles to see young girls in this manner and is exposing to young females and extremely dangerous for young girls," said yet another mind-boggling comment.