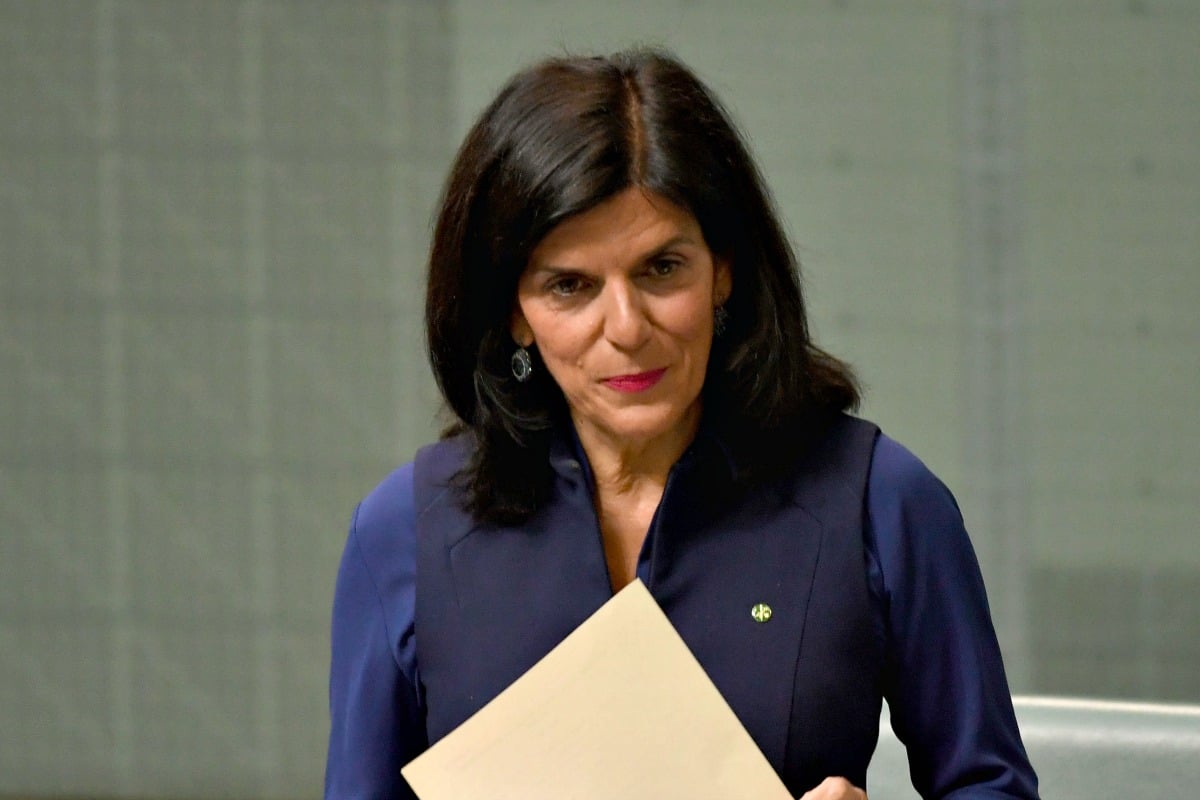 Julia Banks' resignation from the Liberal Party on Tuesday was the kind so many women would secretly love to make. A microphone. A captive audience. A chance to call out the culture of bullying and intimidation that's kept women silenced for so long.
In a stunning move that chipped further into Scott Morrison's minority Government, the MP for the Victorian seat of Chisholm defected to the crossbench where she'll sit as an independent.
Bank's explanation to her colleagues and constituents was brief and biting.
She is sick of the "reactionary right wing" that lead the coup against Malcolm Turbull in August.
She is sick of MPs putting their own ambition and agenda ahead of the public's needs.
She is sick of the lack of meaningful action by the Liberals to close the gender gap in Parliament.
She is sick of the lack of an independent whistleblower system to protect politicians who allege misconduct by their more senior colleagues.
"There's the blinkered rejection of quotas and support of 'the merit myth', but this is more than a numbers game. Across both major parties the level of regard and respect for women in politics is years behind the business world," she told the chamber.
Julia Banks is joined by the
crossbenchers after standing in the House of Representatives to resign from the Liberal party because of the treatment of women and disunity over energy and climate change pic.twitter.com/hhdiK72wn8

— Alex Ellinghausen (@ellinghausen) November 27, 2018
"Often when good women 'call out' or are subjected to bad behaviour– the reprisals, backlash and commentary portrays them as the bad ones; the liar, the troublemaker, emotionally unstable or weak, or someone who should be silenced.
"To those who say politics is not for the fainthearted and that women have to 'toughen up', I say this: the hallmark characteristics of the Australian woman (and I've met thousands of them)… are resilience and a strong authentic independent spirit."
The sentiment expressed by Banks is one that's been bubbling very close to surface in Parliament House this year. A year in which Australia has slipped to the 50th spot on global rankings of female parliamentary representation – 35 places lower than where we sat in 1999.