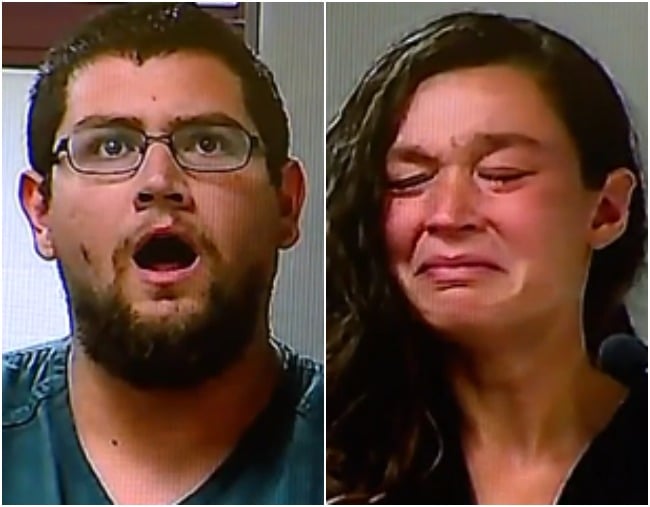 – With AAP
1. Parents charged with baby's murder after not getting her medical help due to religious beliefs.

A US couple has been charged with murder over the death of their 10-month-old daughter after refusing to seek medical help on religious grounds.
Seth Welch and Tatiana Fusari, from Michigan, were charged with murder on Monday after emergency services were called to their home last week to attend a baby girl who was not breathing, Wood-TV reports. She was pronounced dead at the scene.
On Friday an autopsy found Mary Welch had died from malnutrition and dehydration.
In a recorded interview from the Kent County Sheriff's obtained by Wood-TV, the parents are stated as telling police that they noticed their daughter was "skinny" for a month before her death but did not seek help for her.
"Tatiana Fusari admitted during the interview that they failed to reach out for medical help with their daughter for fear of having her children removed by Child Protective Services, lack of faith and trust in the medical services and religious reasons," the report states.
The 27-year-olds have two other children, aged two and four. Child protection authorities have also launched a child neglect case against the parents – who have also been charged with child abuse – in relation to the siblings.
According to Wood-TV, Welch has previously spoken of his distrust of medicine in various Facebook videos.
The father described doctors as part of a "medical cult" and said he did not believe in vaccines because "it's God who is sovereign over disease and… of course, ultimately deaths".
He also reportedly previously named doctors as "priesthoods of the medical cult" and said "God is sovereign over disease" on the topic of vaccines, in videos on Facebook.
2. Labor MP Emma Husar to quit politics amid bullying allegations.