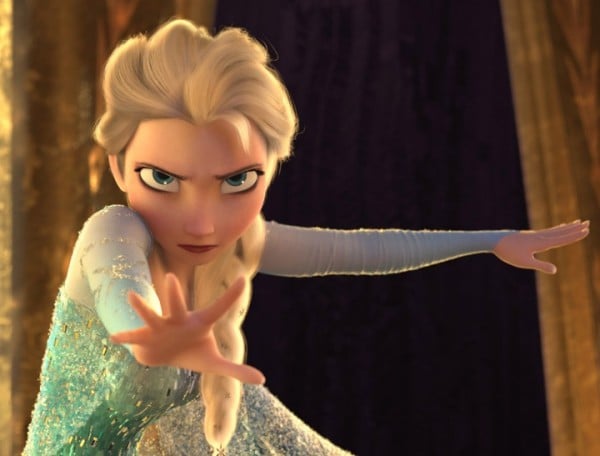 You know who's wise?
Elsa.
Magical icy powers aside, she's got her rage sorted. She knows how to Let. It. Go.
And it's time we took a leaf out of her snowy book.
Do you feel like the little things are getting to you? Do you feel like some days, the annoyance is just building and building until you want to scream blue murder at the barista who accidentally forgot to put chocolate powder on your cappuccino?
Me too. We don't have rage problems. We just have high standards. Right? Right.
But even so, it's time to let it go. Let it goooooo. Don't rage about it any longerrrr.
If these things are ticking you off on a daily basis until your face is flushing red, it's time to take a deep breath.
Now, with that in mind here are the seven things people should just let go.
1. Road rage.
"Where did you get your license, in a cereal packet?" It's one of my favourite things to yell at the top of my lungs from the safety of my car. But it's certainly throwing off my zen.
Maybe that guy didn't mean to cut me off. Or maybe his wife is in labour and he's rushing to hospital. Or maybe he's just a terrible driver. Whatever. It's not my problem, and I'm not going to let it affect my mood. Road rage, BE GONE.