Last year, Leonardo DiCaprio finally took home an Oscar when he was named Best Actor for his role in The Revenant.
There was the trophy and the tears and this heart-stopping round of applause from actress Kate Winslet. But winning Best Actor also means DiCaprio must present at this year's Oscars.
To present, he needs to be presentable. First step are his… eyebrows, apparently.
The Titanic star spent his Sunday getting his eyebrows groomed by Australian "eyebrow artist" Sharon-Lee Hamilton.
He was reportedly after a trim and wax, alongside his friend and fellow actor Tobey Maguire, before he graced the paparazzi-lined red carpet.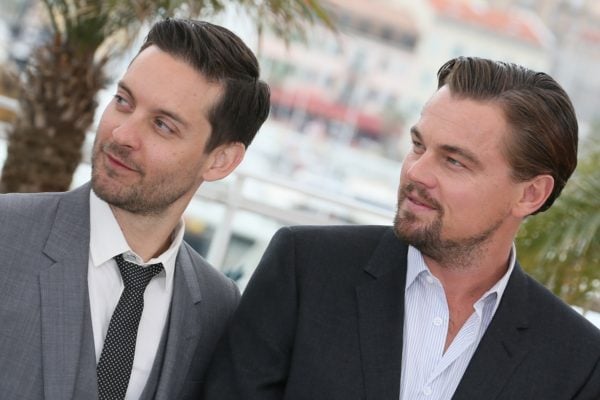 The pair were introduced to Hamilton through Maguire's ex-wife, Jen Maguire, who discovered the brow artist when they were in Sydney filming The Great Gatsby. 
Hamilton is reportedly seeing to the brows of other "A-Listers" while she's in the US... Her return flights all paid for, of course.
Zoe Foster-Blake's beauty advice for busy women. Post continues below.

The Woollahra-based eyebrow artist has previously shared some of her brow-shaping secrets with Mamamia.
Hamilton's three top rules?
Don't cut rogue eyebrow hairs with scissors. "Trimmed hair LOOKS like trimmed hair," she said. "It makes a brow more masculine and is often done out of frustration with hair that straggles instead of lying flat."
Be careful with the tweezers. "It's better to have too much hair than not enough," she told Mamamia. "People just don't seem to truly understand that the hair is likely to not return, or will return with a different direction of growth."
Oh, and never attempt to bleach your eyebrows yourself. "We have clients arrive with orange brows. BRIGHT ORANGE," she said. "It's a real process to tone it back down. The hair often comes back almost tiger stripy, a mix of your own colour and the bleached hair colour."