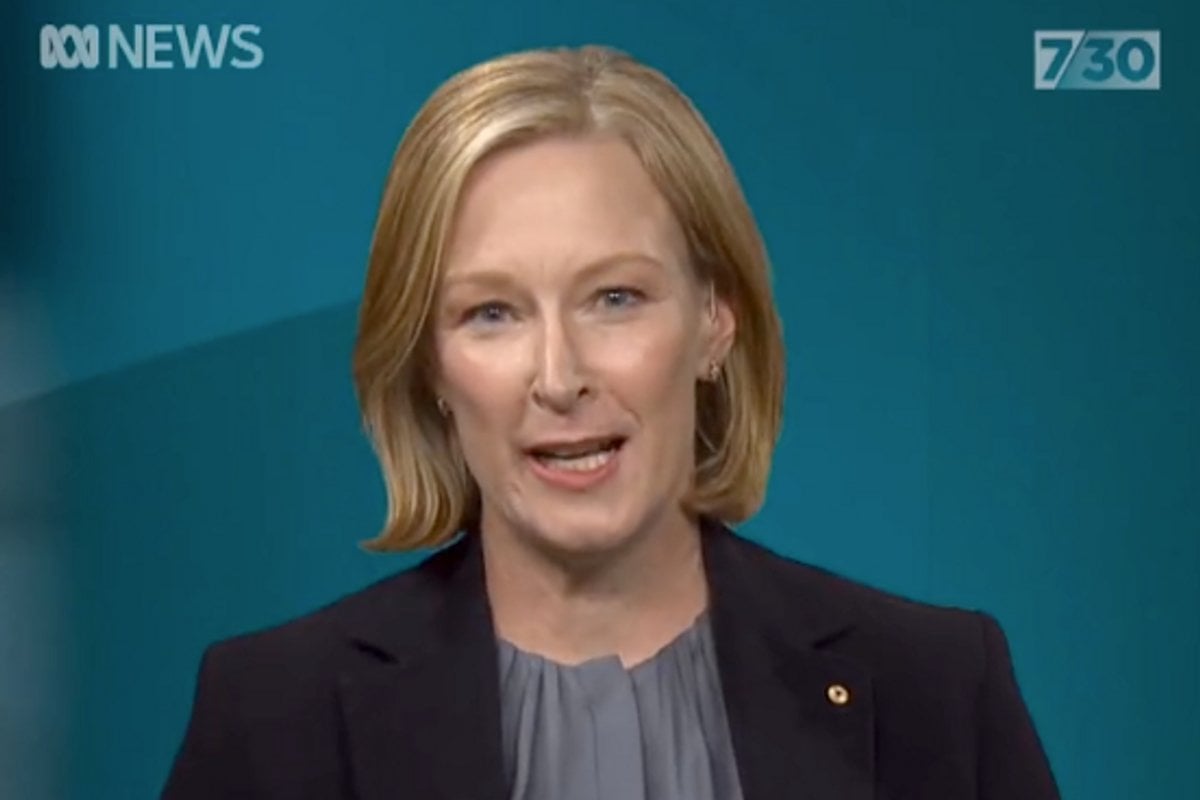 Leigh Sales tonight announced she would step down from her role as host of ABC's 7:30.
"Anchoring a nightly news show has been a marathon ...and it has been a daily sprint," she told viewers. "There's nothing wrong, other than I just feel it being the time to pass on the baton to the next runner in the race."
"I've always approached this job with one goal: to ask frank questions of people in power without fear or favour. I've tried to shut down wafflers, call out bulls**t, hold powerful people to account, expose lies, incompetence and exaggeration. I have truly tried my absolute hardest. It has been the most amazing job."
She said she will continue her post until after the election, but noted that she is looking forward to being home with her sons, aged eight and 10. "They want me home before 8:30pm," she said.
You can see her full statement from the 7.30 Report, right here:
An announcement from @leighsales. #abc730 pic.twitter.com/hy01mUsYyD

— abc730 (@abc730) February 10, 2022
Sales' career is far from over. She closed her statement by saying, "I'm looking forward to seeing what I do next at the ABC," noting that she won't be disappearing from our screens completely.
In fact, we can look forward to her coverage of the Federal Election.
Watch: In the lift with Leigh Sales. Post continues after video.