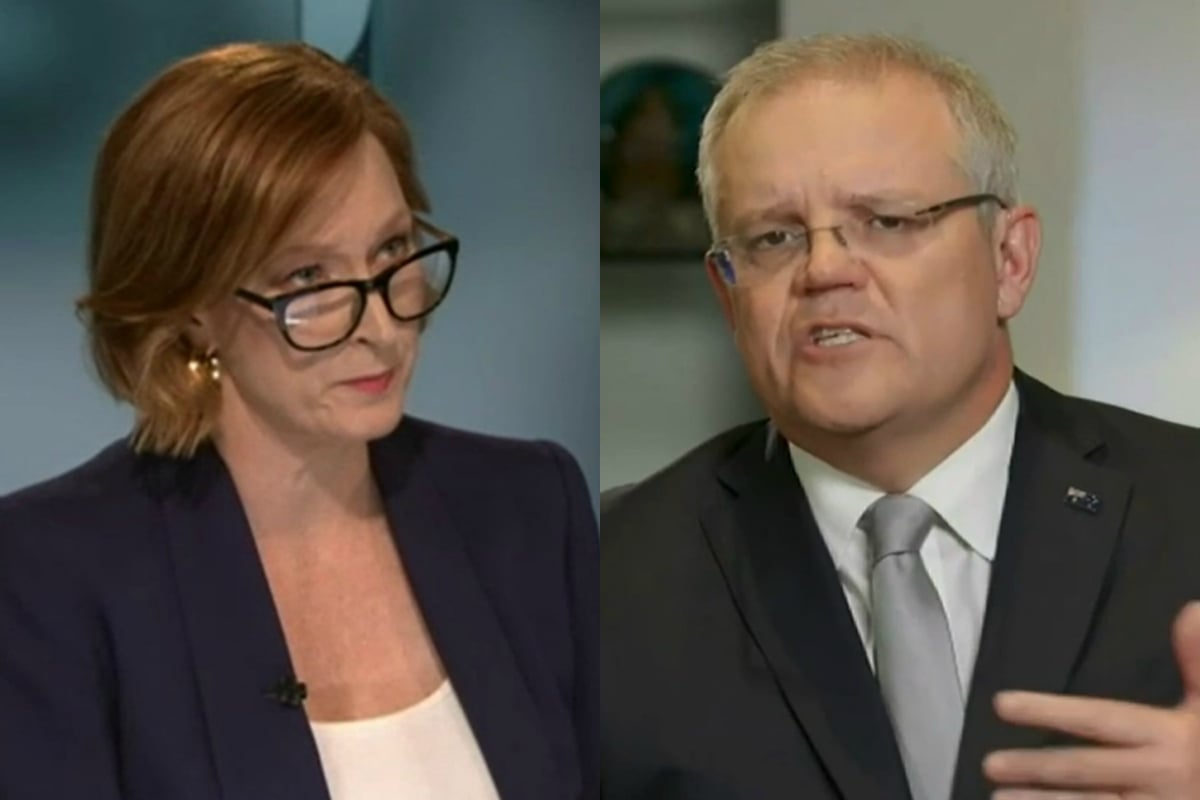 Leigh Sales has quizzed Prime Minister Scott Morrison about the "inconsistency" in Australia's lockdown laws amid the COVID-19 pandemic.
Morrison appeared on ABC's 7.30 on Thursday night, where he faced questions from Sales on Australia's progress fighting the coronavirus and when we can expect social distancing laws to be relaxed.
Sales asked Morrison if he accepted there had been "inconsistency in the restrictions that people find annoying".
"Why can't I sit in a park by myself and read a book, but I can go on a bus with other people?" she queried.
Scott Morrison has "no plans" to change Australia's restrictions for four weeks. Post continues below video.
Morrison said it had been tough to get the messaging consistent across all states, given how large this crisis has become and how quickly it has moved.
"Look, on a practical level on the ground and the way the states are implementing these issues, of course it's difficult," he said.
"We are in unprecedented, uncharted times. I think people have been very understanding of these issues. And I think everyone's working to try and get these issues as consistent as they can. And that's why when we get that co-operation, when we can get co-operation on this tracing app when it comes out, then I know a lot of these issues will move away because we've got the tools in place to be able to track these things down very quickly and respond."
He said there would need to be "give and take" with the Australian public before we could enjoy "a less restrictive environment".
Sales asked if authorities worried about 'rebelling' from younger Australians, who she stated were bearing the hardest burden of the economic shutdown but are not the ones who are at the most serious health risk.