Every year at the end of winter my skin begins to look a little like a pot plant that's been kept away from the sunshine for too long. It's pale, limp, feels a little saggier than usual and has definitely been subjected to some negligence. So when I read about a new skincare light treatment available in Melbourne that promises wonder results, I booked in for three sessions almost instantly.
LED light rooms, as they're being called, are the new in express skincare routines. You go, sit in a chair while a book-sized light shines on your face and then simply return to your day as usual and wait for the incredible results to sink in.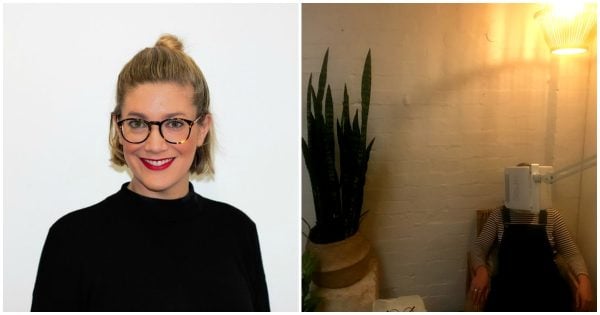 According to Samantha Johnston, a skincare specialist at Melbourne's Little Company - the home of Melbourne's first and only light lounge, "One hour after a session your skin will generally feel plump and stimulated; a week after a session your skin should start to feel more lively and have a glow; and a month after your skin will look radiant, even toned and plump."
Originally created by NASA for plant growth experiments, light therapy goes deeper than the usual face scrub or microdermabrasion, taking things to a cellular level. It targets things like ageing, sun damage, helps with eczema and sensitivity, increases your blood and lymph flow, and increases collagen stimulation. Basically, it packs a bloody good punch for a quick 20 minutes that requires no lying down, expensive balms or mysterious concoctions being lathered onto your face.