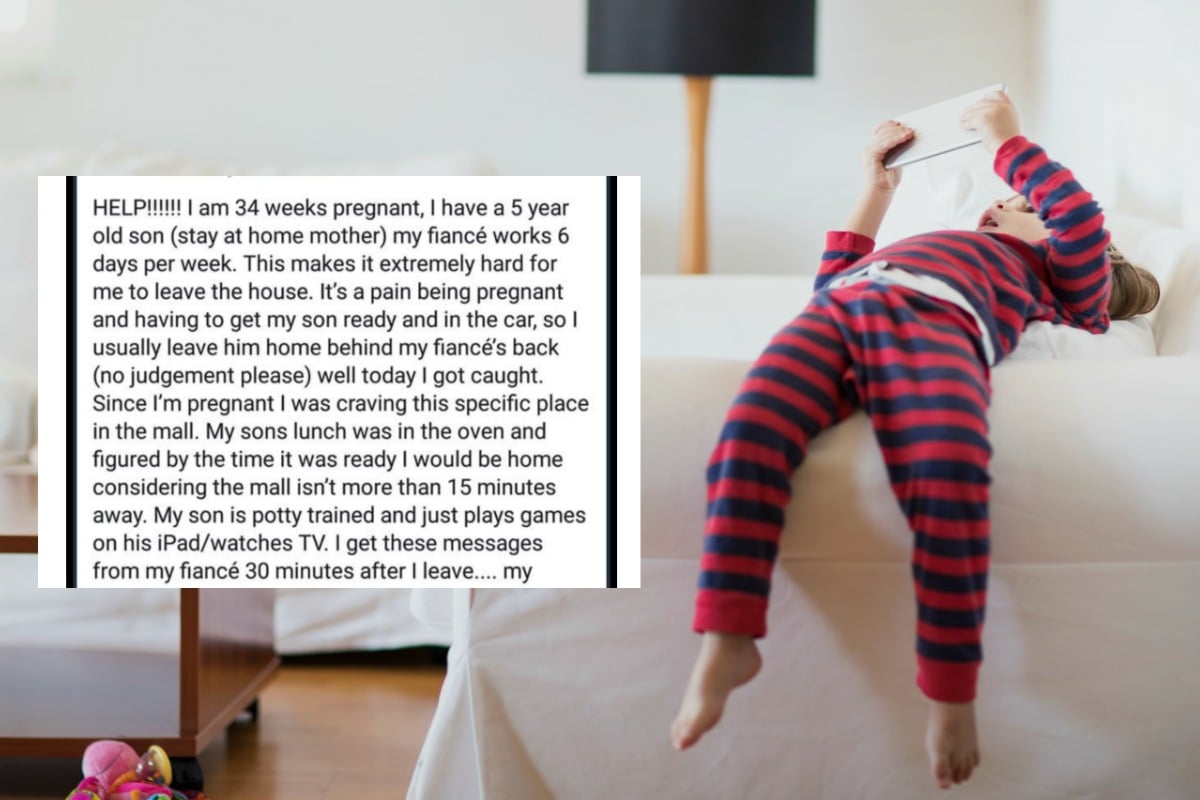 The age which it's acceptable to leave a child home alone is a parenting debate for the ages, because it's a very individual choice – as one mum on Reddit discovered the hard way this week.
In a thread simply called, ''Leaving a 5 year old at home', which featured a screenshot of the woman's dilemma, the stay-at-home mum named Tarin explained her situation.
"I am 34-weeks pregnant, I have a five-year-old son (and) my fiancée works six days per week. This makes it extremely hard for me to leave the house," she wrote.
Saying that, "it's a pain being pregnant and having to get my son ready and in the car," Tarin said she usually leaves him at home – without her fiancée's  knowledge – and asked for "no judgement please."
In a turn of events that exactly everyone anticipated, the mum added, "Well today I got caught."
And, just like anyone who's ever been busted doing anything, the woman went on to justify her actions.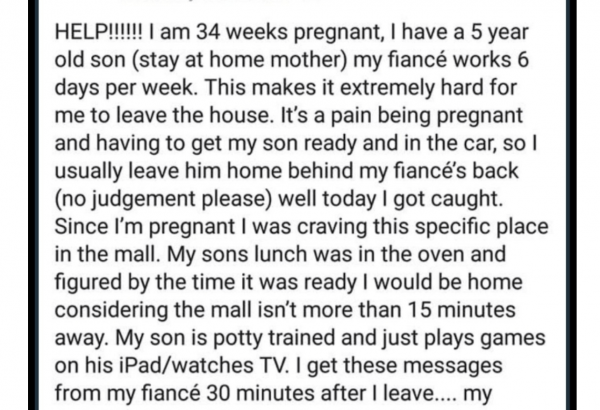 The mum explained that being pregnant, she was having a particular craving - so she made some calculations. Her son's lunch of chicken nuggets was cooking in the oven, and she figured she had enough time to race to the mall to get her food.
Tarin also figured that as her son was toilet trained and "just plays games on his iPad/watches TV," he'd be set for the hour she estimated she would be absent.