We can all remember where we were when we found out Richie had picked Alex, and not Nikki, as his one true love on The Bachelor.
We remember the feeling like it was yesterday (and yes, it still hurts just a teeny tiny bit), and we even relived that pain watching the Gogglebox families react to the result last night.
But there's one person we can always count on to give us their 100% real, no holds barred viewpoint on what really went down behind the scenes: Laurina Fleure, who shot to fame on the second season (aka Blake's season) of The Bachelor and who placed third on the latest season of I'm A Celebrity…Get Me Out Of Here.
At an event naming her as the new face of Brand Exclusive's 'Celebrity Shopping, Reality Prices' campaign, Laurina told Mamamia how she really felt about Richie's controversial choice.
"I was really, really surprised. I was so team Nikki," she said.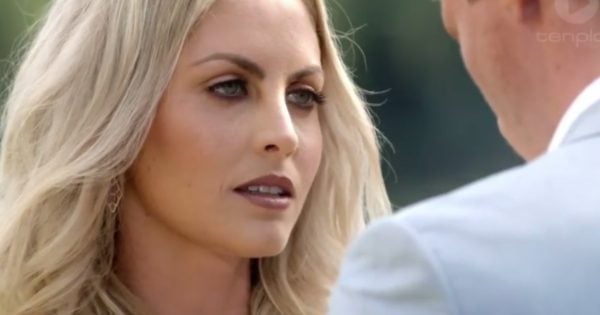 "[Richie] seemed to be quite emotionally immature, and not really pick the one that seemed to have the long-term forecast. He seemed to go with the hot, sexy, 'in the moment' option."
"Sometimes when you are younger, you go with the lust. Lust knows no bounds."