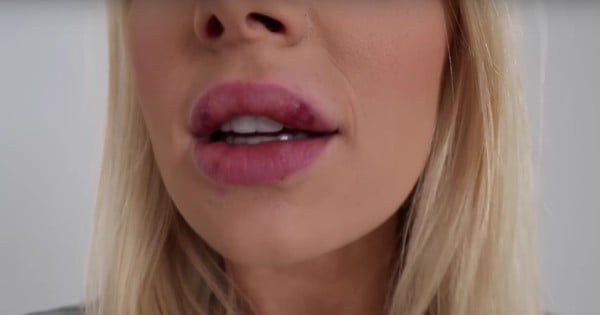 Lauren Curtis, Australia's number one beauty vlogger, has shared a cautionary tale about the side effects of lip filler injections with her thousands of fans.
After having two bad experiences will lip fillers in the past, Curtis recently went for a third attempt, buoyed by the success of the procedure on celebrities like Kylie Jenner.
But instead of walking out with a perfect pout, Curtis suffered through days of painful swelling.
"Don't really need to say much, it's kind of like terrifying to be honest,' Curtis said in a video on her Youtube channel, showing off her swollen and bumpy lips.
"Last night I was really upset about it, thinking 'why did I do this?' I should have just been happy with what I had before."
Watch Lauren's video here:
She finished with a warning to fans who might be thinking about getting the procedure, saying, "I don't want any of you to think about getting lip injections and have it all be glamourised by everybody and think that there are no risks involved."
In the end, Curtis decided to go back to the clinic and get the lumps dissolved. After nearly a month, the swelling and bruising finally cleared up.