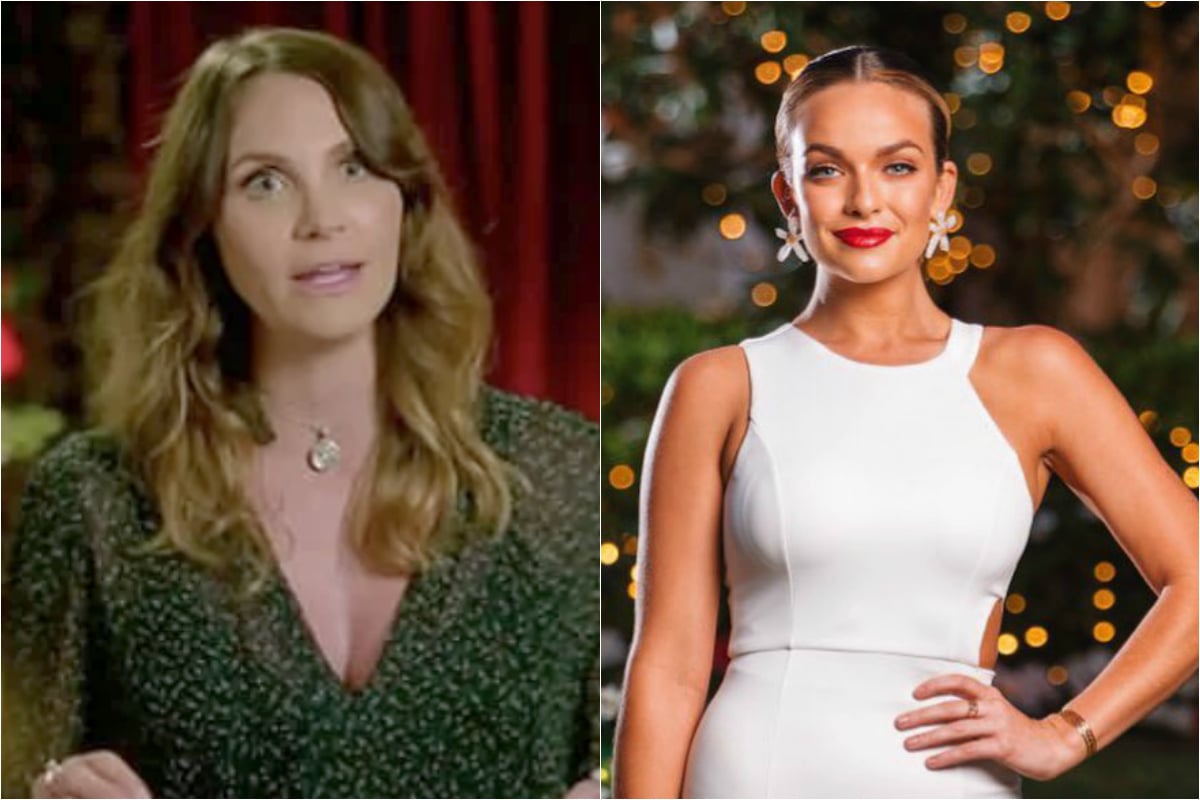 1. Well, now we know what Laura Byrne really thought about Bach's Abbie.
If there is one person we can count on to keep things real on The Bachelor, it's Laura Byrne.
The former Bachelor contestant, who won Matty J's heart on his season of the franchise, was a fan-favourite in 2017 for her authentic personality.
And this week, Matty J and Laura, as well as Sam Wood and Snezana Markoski, returned to the show to help Matt Agnew find love.
Laura and Snez met with each of the girls vying for Matt's heart, before choosing just one woman to go on a triple date with them.
And while Laura was nothing but pleasant to the women on the show, she was a little more honest about her real thoughts on this year's Bachelor contestants on her Instagram. Specifically, Abbie Chatfield.
Posting to her stories, the jewellery designer shared a short snippet of her meeting with Abbie with her over 200,000 Instagram followers.
"My face… Please.. Tell me more fluff," Byrne wrote, alongside laughing emojis and a video of Abbie telling her how much she liked Matt Agnew.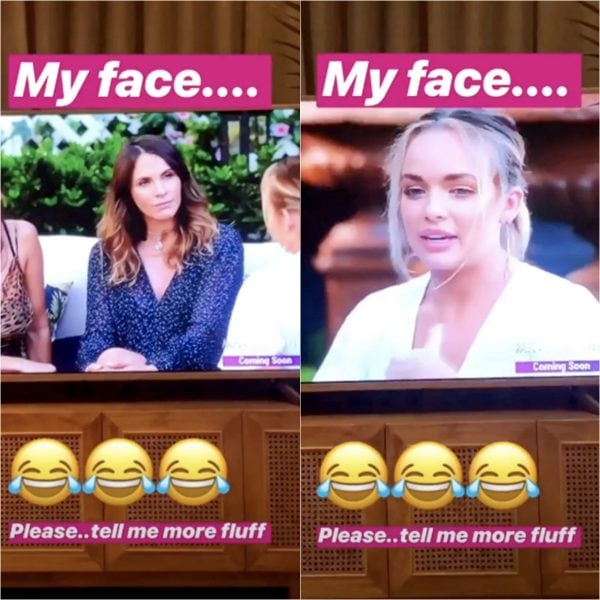 Well. This is awkward. Especially considering how excited Abbie was to meet Laura on the show.
"My timeline would be three to five years, Abbie told Laura and Snez about her plans to get married and have children. "But, you know - and this sounds insane - the more I get to know him I'm so flexible on all these things."
Laura did express her reservations about Abbie to camera after the meeting, telling producers: "She's said that she's ready to make those compromises like having a baby for Matt. I don't know, maybe she's just saying the things that we want to hear."