On Christmas Day, the Falkholt family smiled for a photo together on New South Wales' south coast, before sending the image to their loved ones with wishes of a Merry Christmas.
Lars, 69, Vivian, 60, Annabelle, 21, and Jessica, 28, were spending the day with their extended family, with Vivian reportedly sending a message to a relative saying, "We're having a great day, hope you are too".
But less than 24 hours later, the family-of-four would be torn apart after a head-on collision at Mondayong, that killed Vivian, Lars, and the driver of the other vehicle, Craig Anthony Whitall, instantly. Annabelle and Jessica were pulled from the wreckage, but on Friday afternoon, three days after the crash, Annabelle died in her hospital bed. Jessica is still fighting for her life.
Now, the final photo taken of the family has emerged online – a haunting reminder of how quickly life can change. The family smile in front of grape vines, together for a special day like so many other families across Australia.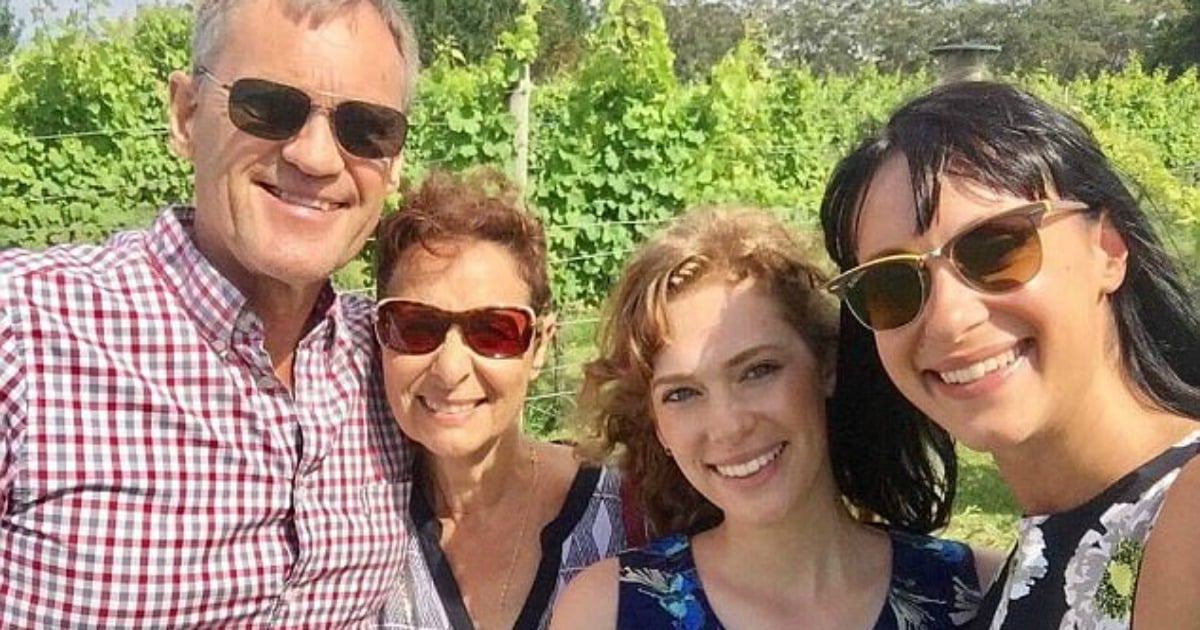 Jessica, who is known for playing Hope Morrison on Home and Away is reportedly in a coma at St George Hospital after undergoing surgery on Thursday.
Our thoughts are with all those affected by the tragedy.
Read more:
Who is Jessica Falkholt? The rising Aussie star fighting for life after a horror crash.
Former Home and Away actress fighting for life after tragic Boxing Day crash.