After having her decision to breastfeed her newborn daughter while at work last week labelled as "grandstanding," Senator Larissa Waters has hit back, telling one publication to "get over it."
Sharing a screenshot to Facebook on Sunday, the 40-year-old Greens Senator wrote, "Trolls don't usually bother me, but I had to say something about this, for all breastfeeding mums."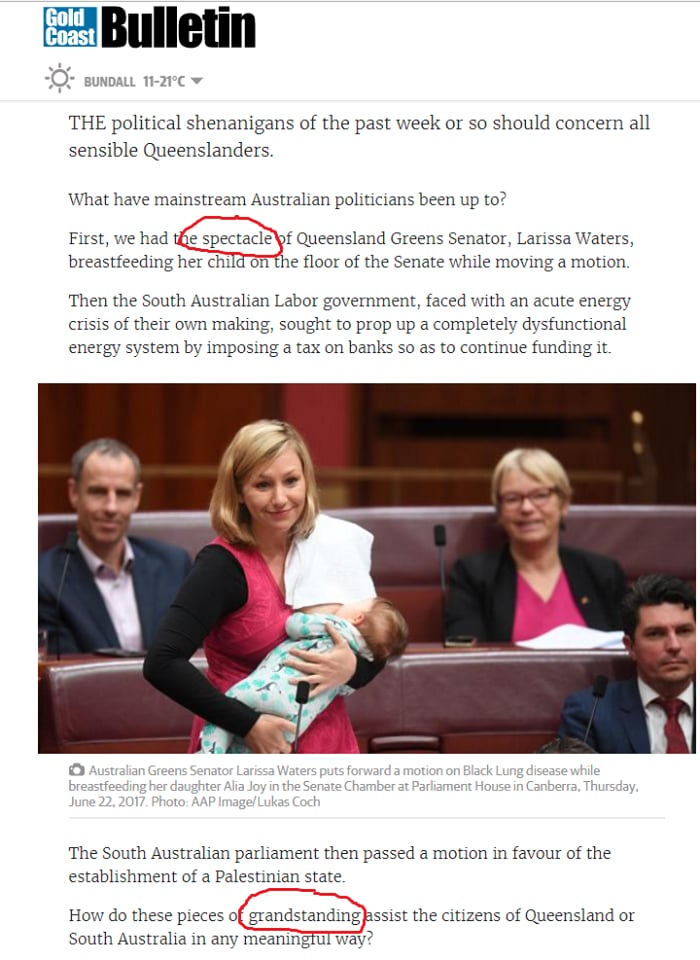 Alongside the message was a screenshot of an article published on The Gold Coast Bulletin that said Waters' decision to breastfeed her four-month-old daughter, Alia, while in the senate was a "spectacle" and asked how "grandstanding" tactics such as feeding an infant unable to feed itself was helping the people of Queensland.
"Feeding a hungry baby is not grandstanding and it's certainly not a spectacle," Waters wrote, adding, "Women have always worked and reared children, whether that work was paid in the workplace or unpaid in the home. Get over it."
Listen: This Glorious Mess takes a look at the many amazing feats of breastfeeding mums. Post continues...