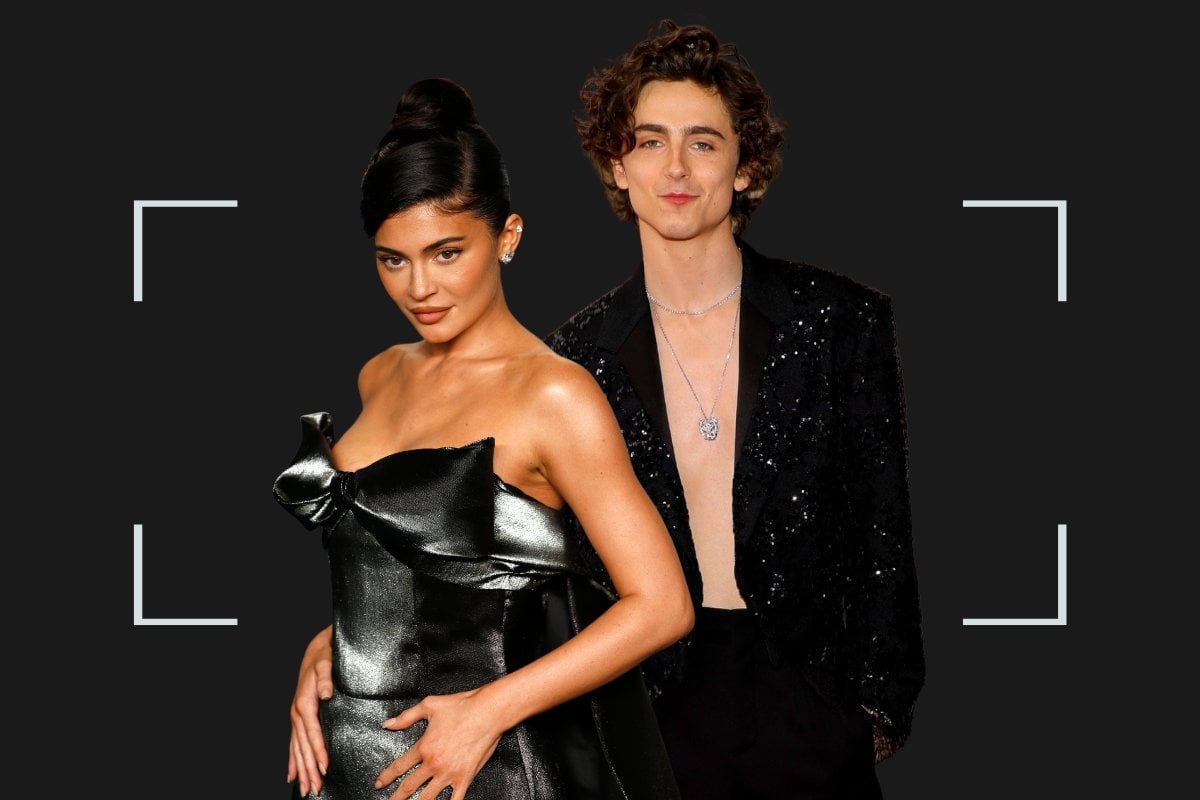 In life, there are a handful of things we can all agree are very low stakes.
Whether or not you score the beef or fish dish at a distant cousin's wedding, for example. Or what kind of nondescript candle to gift a stranger in the office Secret Santa pool.
To this list, I would also add the newly confirmed, via a very public kiss at a Beyonce concert, romantic relationship of Kylie Jenner and Timothée Chalamet.
Now, the entanglement of Kylie, haver of famous siblings and secret babies, and Timothée, the man who will soon bring a nightmarish younger version of Willy Wonka to our screens, is not exactly top-tier news.
Yet judging by the many headlines, podcasts, TikToks and Tweets speculating about their union, it turns out we actually all do care, a great deal.
(No judgment, after all, the planet is on fire and Donald Trump is aiming to be President again, so I'm all for sticking our heads in the sand with a bit of celebrity news for comfort.)
Watch: Kris Jenner on Kylie Jenner's experience of labour. Post continues after video.
This particular romantic tale began as all timeless and classic love stories do, with a post on the Instagram gossip sight DeuxMoi.
The account posted that "Timmy C has a new girl...Kylie Jenner" (beautifully phrased) before TMZ added to this Shakespearean tale by posting a series of photos they probably sold an employee's kidney for, all of which show Kylie's car parked in Timothée's driveway.