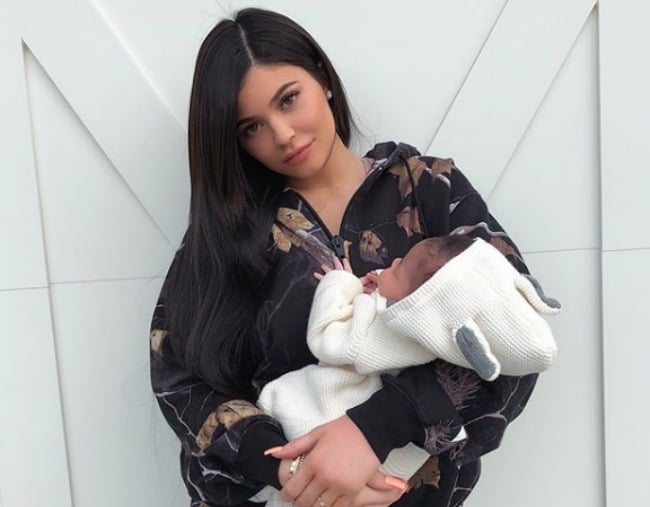 You hear that? The sound of keyboards being attacked with fury and frustration? That's Stormi Webster's biggest fans coming to her rescue!
You see, one-month-old Stormi – tiny daughter of Kylie Jenner – will be left in the same diaper for her entire life. No, really. It can't be changed.
Kylie Jenner's nails are too long.
SEE!!!