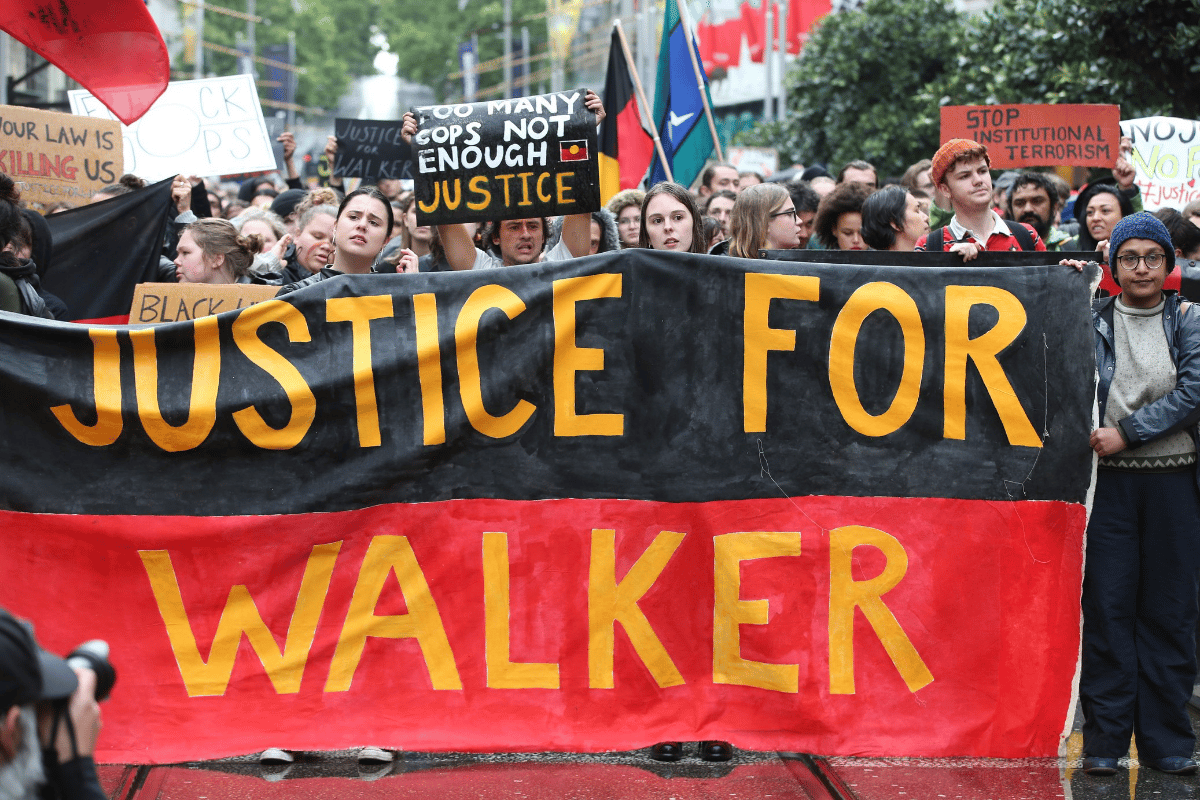 WARNING: Aboriginal and Torres Strait Islander readers are advised that the following article contains names and descriptions of people who have died. 
On November 9, 2019, Indigenous teenager Kumanjayi Walker was fatally shot by Constable Zachary Rolfe in Yuendumu, around 300km north-west of Alice Springs. 
19-year-old Walker died after being shot three times during the attempted arrest, and it's those subsequent second and third shots that saw Rolfe arrested for alleged murder.
More than two years on, a trial has commenced in Darwin, Northern Territory, after lengthy delays due to COVID.
The case is being heavily scrutinised because of the disproportional number of Aboriginal Australians who die while in police custody.
There have been close to 500 fatalities recorded since a 1991 royal commission into preventing Indigenous deaths in custody. And as The Guardian reports First Nations people are six times more likely to die in custody than non-Indigenous people. 
Watch: Indigenous Lives Matter. Post continues below.
The night in question.
Even though some reports suggest police came to Walker's house to resolve a dispute or because police had been called to deal with an emergency, community members stress police "were there to arrest this teenager for breaching parole".
The conviction in question was a suspended sentence for break and enter.
This week, the jury of the murder trial were told that Walker planned to hand himself into police the day after Rolfe allegedly murdered him. 
Warlpiri elder and Yuendumu community leader Eddie Robertson said the 19-year-old agreed to surrender to police on November 10, 2019.
"I asked Kumanjayi if he can come to the police station and give himself in. He nodded his head and said: 'Yep'."
Robertson said he had spoken to the officer-in-charge at the Yuendumu police station, Sergeant Julie Frost, about Walker's plan. The pair had then agreed Walker would be taken into custody after his family member's funeral which was initially planned for November 8 but moved to November 9.