There's something different about Survivor Australia's Kristie Bennett.
Maybe it's that she doesn't travel in packs, or always insists on having her hair in some sort of plait, or her cackling laugh, or that she's endearingly ambiguous. Maybe it's a combination of all these things and more.
But if you're an avid fan of the Channel 10 reality show, you'll agree — Kristie isn't like the other contestants.
Since the beginning the 24-year-old, who hails from New South Wales, has been the outcast. While the 'cool group' was easily distinguishable from Day One, Kristie has spent an exorbitant amount of time alone, observing the popular kids from the periphery.
The season has been defined by Kristie successfully ducking and weaving her tribemates' shiny arrows, which they've relentlessly aimed at the big red target on the back of her head.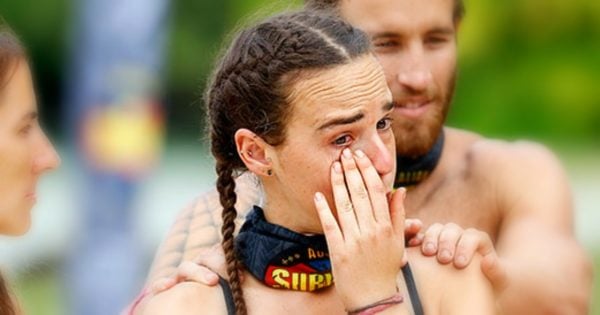 And yet somehow, in the programme's final week, the "kooky" contestant everyone wrote off is calling the shots, and standing taller than ever.
"I knew everyone was underestimating me," the senior account executive told News.com.au on the weekend.
"I could tell in the way that I was used as a buffer vote. I could tell the way they would interact with me, the way they would talk with me."
Watching Kristie's solo Survivor experience has struck a chord with many. According to the network's online popularity poll, she's the overwhelming fan favourite, having pulled a whopping 64 percent of the viewer's vote.