There's something different about Survivor Australia's Kristie Bennett.
Maybe it's that she doesn't travel in packs, or always insists on having her hair in some sort of plait, or her cackling laugh, or that she's endearingly ambiguous. Maybe it's a combination of all these things and more.
But if you're an avid fan of the Channel 10 reality show, you'll agree — Kristie isn't like the other contestants.
Since the beginning the 24-year-old, who hails from New South Wales, has been the outcast. While the 'cool group' was easily distinguishable from Day One, Kristie has spent an exorbitant amount of time alone, observing the popular kids from the periphery.
The season has been defined by Kristie successfully ducking and weaving her tribemates' shiny arrows, which they've relentlessly aimed at the big red target on the back of her head.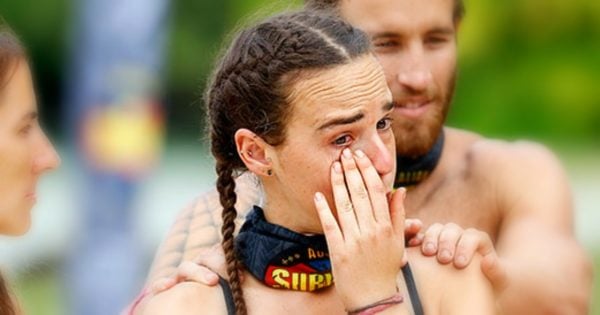 And yet somehow, in the programme's final week, the "kooky" contestant everyone wrote off is calling the shots, and standing taller than ever.
"I knew everyone was underestimating me," the senior account executive told News.com.au on the weekend.
"I could tell in the way that I was used as a buffer vote. I could tell the way they would interact with me, the way they would talk with me."
Watching Kristie's solo Survivor experience has struck a chord with many. According to the network's online popularity poll, she's the overwhelming fan favourite, having pulled a whopping 64 percent of the viewer's vote.
Perhaps watching Kristie fight the good fight for outcasts everywhere reminds us of the sickening feeling of being left alone in the school playground, or not invited to that party. She embodies what it's like to not quite fit in, and maybe that's something we all feel so very deeply.
"People weren't talking to me in camp, essentially," she said.
"[Lee Carseldine] was one of the only people out there who actually gave me the time of day."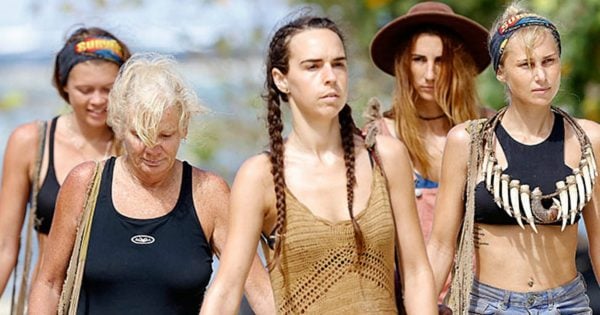 At times it has been painful to watch, but these last eight weeks have seen Kristie become the quintessential underdog. Making it to the final four is proof the 'loner' is actually a force to be reckoned with.
"I had been fighting against the odds the whole time, and I should have gone so many times and I'm still in it.
"I have just felt like I have had to fight my way through the game, and something is working for me."
While Kristie might not be crowned champion, she has served as a pillar of strength for anyone who's ever felt the vulnerability of loneliness. She's quirky and different and - best of all - she's unreservedly unapologetic about that.
"I guess I'm different, and I'm not afraid to show that."
For what it's worth, Kristie, we're behind you all the way.