From the outside, Kristen Bell seems like the definition of vibrant. Funny, upbeat, self-assured. But just four months ago, the 36-year-old revealed that, privately, she's been battling depression for years.
Now the Frozen star has revealed it was precisely that dichotomy that motivated her to open up about her long-term struggle with the disease.
"I was talking with my husband [actor Dax Shepard], and it occurred to me that I do appear to be very bubbly and positive," she told US Today.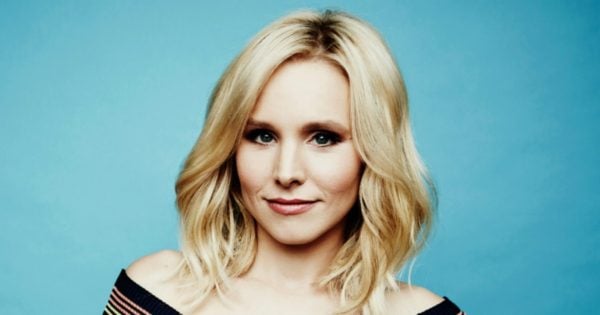 Kristen Bell. Image via Getty.
"I've never really shared what got me there and why I'm that way or the things that I've worked through. And I felt it was sort of a social responsibility I had — to not just appear to be so positive and optimistic."
When questioned whether she though the revelation might negatively impact her career, Bell said it didn't cross her mind.
"It's not a priority for me what other people think. It's a priority to reach people who might be struggling with similar issues that I've struggled with," she said.
"I just wanted other people to know there are options out there if they feel a sense of depression or anxiety."
Bell first went public with her mental health struggles in a raw and brutally honest personal essay published by TIME back in May.
"For me, depression is not sadness. It's not having a bad day and needing a hug," she wrote. "It gave me a complete and utter sense of isolation and loneliness... I felt worthless, like I had nothing to offer, like I was a failure. Now, after seeking help, I can see that those thoughts, of course, couldn't have been more wrong."
The mother-of-two called out society's lack of compassion or understanding when it comes to the issue, calling for mental health checks to be a routine as a visit to the dentist.
"There is such an extreme stigma about mental health issues, and I can't make heads or tails of why it exists," she continued.
"Anxiety and depression are impervious to accolades or achievements. Anyone can be affected, despite their level of success or their place on the food chain."
Do you suffer from depression and/or anxiety? 24-hour support and advice is available through Beyond Blue. Please call them on 1300 22 4636 or visit their website here.