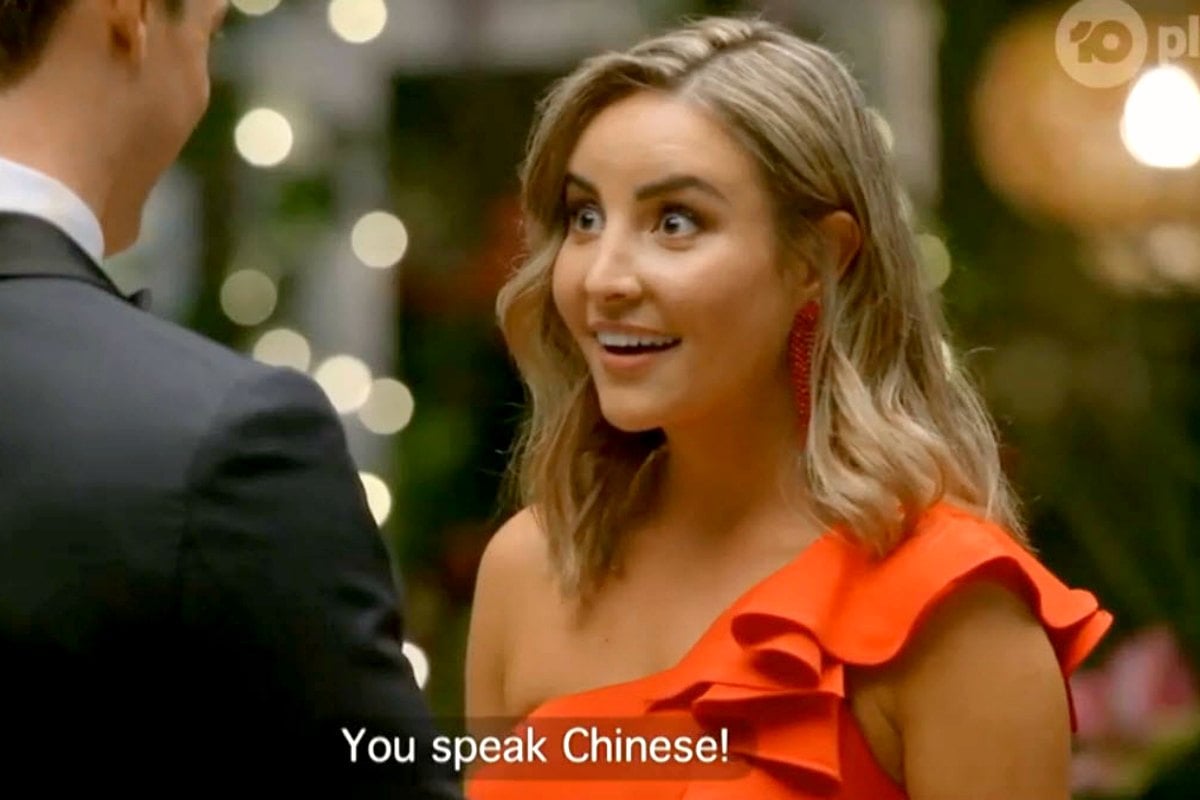 To catch up on all the Bachelor Australia 2019 recaps and gossip, check out Mamamia's recaps and visit our Bachelor hub page. 
On Wednesday night during the premiere episode of The Bachelor, we were introduced to a 24-year-old China researcher named Kristen.
Kristen has spent the last two years living in China, she speaks decent mandarin, and wants the nation to know that sometimes her friends call her "the China girl". When she comes onto screen, the producers play 'oriental bamboo flute music,' and she gives the bachelor a fortune cookie… again because China. We also mustn't forget the bit where she says "Hopefully I remember how to speak English," because unlike riding a bike, your mother tongue sits a lot more precariously in the left frontal lobe.
This is how Kristen makes her cringe-inducing appearance on The Bachelor:
Being The Bachelor, and Australian reality TV in general, it's not a surprise to see race being commissioned for comedic relief.
We're meant to laugh at how 'Chinese' she is, but because she's white, it's okay. Things would have been much more different had she been, god forbid, an actual mandarin speaking Asian person, of which there was conveniently no representation of.