The Today Show had an awkward run in with oldest Kardashian sister, Kourtney, when co-hosts David Campbell and Sonia Kruger tried to ask her about her sister Kim Kardashian.
Kim was recently held up at gunpoint in her luxury Parisian apartment during Fashion Week.
The chat was going well, with Kourtney opening up about her anxiety and life in the spotlight, but when David attempted to ask about how Kim was doing after the incident, things got very, VERY awkward.
"Obviously your family has been in the news recently after that very traumatic incident...we were wondering, how is everyone going and how is Kim doing?" David asked.
Kourtney responded with "umm" before looking off to one side and consulting someone about the question.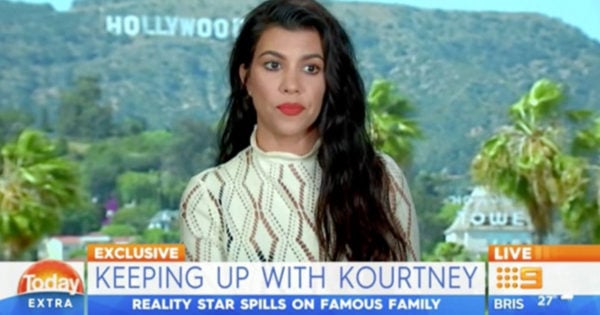 She then stayed silent, before the connection awkwardly cut out.
"It looks like Kourtney doesn't really want to go there with that question..." Sonia began, before David remarked,"I think she's blanking me!"