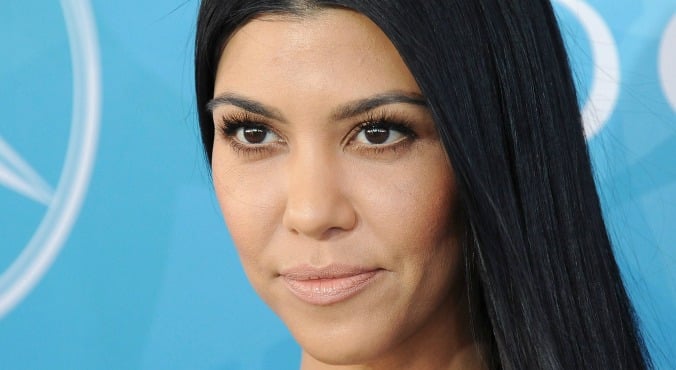 Image: Getty.
Khloe wasn't the only member of the Kardashian family who endured an emotionally turbulent 2015.
The eldest sister, Kourtney, separated from longtime partner Scott Disick in July amid rumours he had been cheating and engaging in substance abuse. This all came just six months after the couple welcomed their third child, Reign.
Overnight, the 36-year-old shared an essay on her website reflecting on how the breakup impacted her mental health.
"Everyone deals with hard times in their lives differently. I'm generally not a nervous person but I get anxious. I also get nauseous and feel like I can't eat when it is really bad, but I force myself to stay healthy," Kourtney writes.
Anyone who follows Kourtney on Instagram knows she loves a gym selfie — just like her sisters Kim and Khloe — and that a lot of her fitness motivation has been focused on managing her post-childbirth weight. However, she says her commitment to exercise runs deeper than that.
Watch: Mamamia staff debate whether cheating is emotional or physical. (Post continues after video.)
"When I was pregnant with Reign, I knew that I was going to go hard at working out afterwards. I couldn't wait to feel strong and in shape again. I didn't know that I would be going through a break up and just an overall crazy year," she explains.