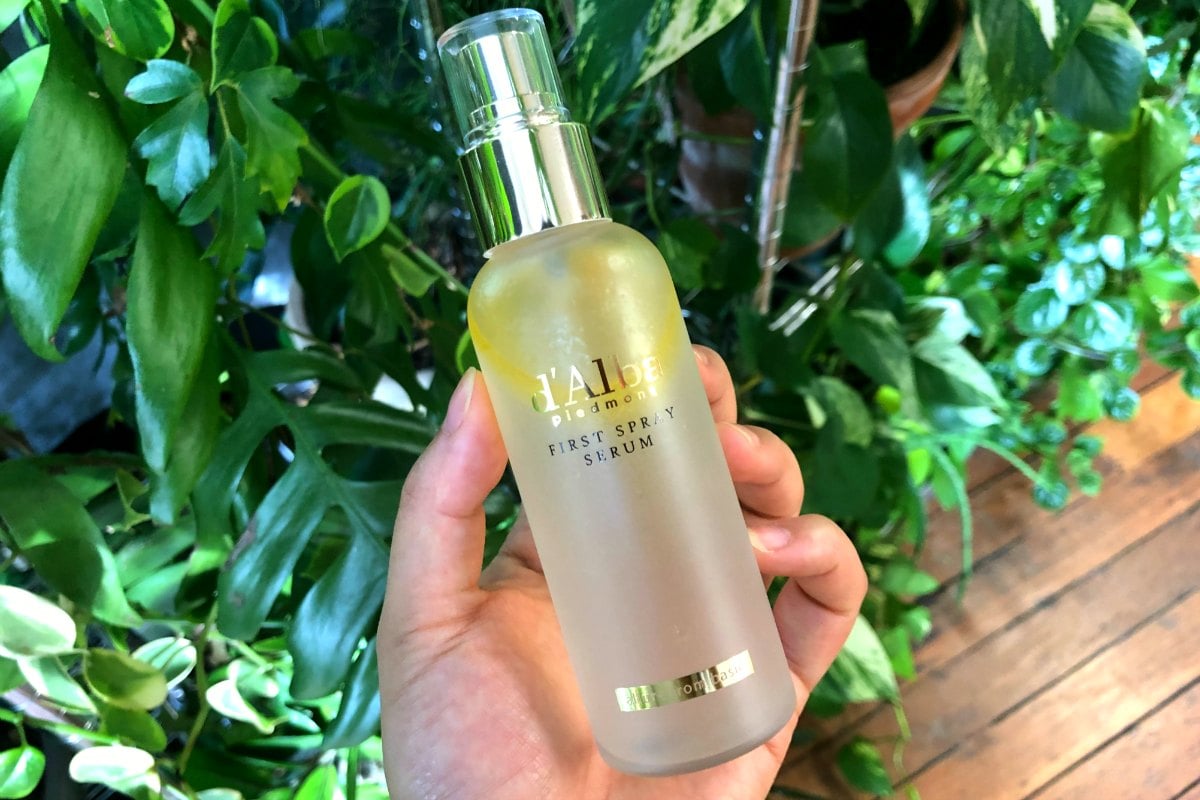 Say what you will about plane food (I'm personally a fan) and a good old shopping blitz around duty free, but we all know flying is notoriously bad for your skin.
But apparently Korean air hostesses have been harbouring a secret, and it's finally made its way across the Pacific Ocean and into our makeup bags.
About time too. After all, K-beauty is famous for aiding dewy and hydrated complexions.
Have you heard of multimasking? It's the skincare trend that could fix all your skin problems in one go.
The miracle product in question is the d'Alba Piedmont First Spray Serum and it's essentially a serum-infused face mist which delivers a bunch of hydrating ingredients like niacinamide, and nourishing avocado, sunflower and soybean oil.
The product gets its name from its star ingredient – white truffles from the Italian region of Piedmont – and the formula is completely free from parabens, mineral oils, silicones, synthetic dyes and synthetic fragrances. It's also comes in a handy 100mL spray bottle, which makes it perfect for international carry on regulations.