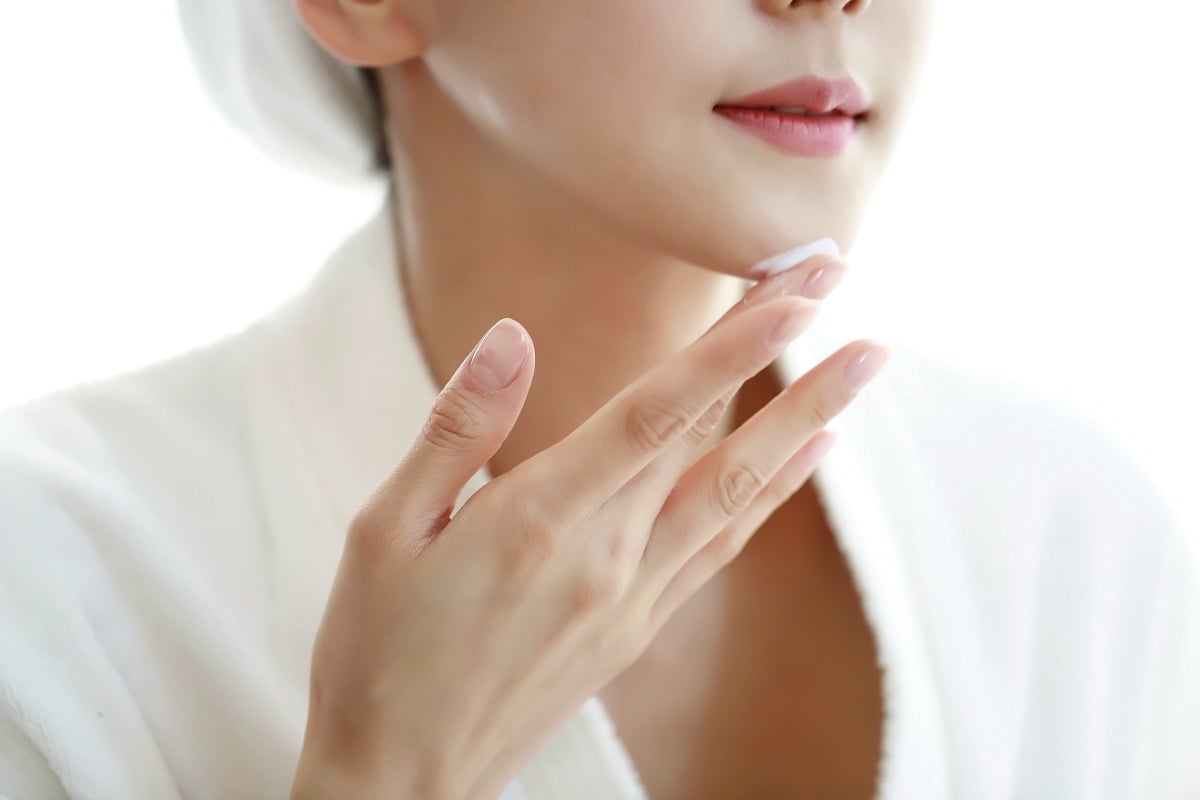 We're not sure how we got here. One day, we were chugging along, completely content with our three-step cleanse, tone and moisturise routine. Then, at some point between 2013 and now, skincare became a much more complicated affair. Moisturisers were rebranded as 'emollients' with 'natural moisturising factors' – whatever that means – and before we knew it, we were texting our friends to find out the difference between vitamin C and glycolic acid and "do I need both?".
What happened? Two words: K beauty.
K beauty is shorthand for the Korean beauty industry and its products. In Korea, skincare is big business; women take their complexion very seriously. K beauty burst onto the scene when beauty editors (myself included) discovered that it was completely normal for Korean women to indulge in a 10-step nightly skincare regime. (Not a typo: TEN steps.)
When it comes to beauty, the Koreans are ahead of the curb. We have K beauty to thank for a whole host of products we now know and love, from BB creams to sheet masks, pimple patches and more.
In short, they're trendsetters. So we asked Ruby Wang, founder of Australian K beauty e-tailer Nudie Glow, to stare into her crystal ball and predict the biggest skincare trend of 2019. Have you got your pen and paper ready?
Gentle! Acid! Cleansers!
Mark our words, 2019 is going to be the year we all invest in a gentle acid cleanser. Ruby's favourite? The By Wishtrend Acid Duo 2% Mild Gel Cleanser, $30. "This low-pH acid cleanser helps decongest, exfoliate and clear out impurities from the skin, without using any irritating acids, sulfates, essential oils, fragrances or colorants that can disrupt your skin barrier," Ruby tells Mamamia. "So while it's powerful, it's also really gentle on the skin."
At-home dermal rollers seem to be having a moment right now, but can they cause harm? Post continues below…
Why do you need a gentle acid cleanser?
For skincare devotees, the By Wishtrend Acid Duo 2% Mild Gel Cleanser will streamline your regimen.
That 10-step routine we were just harping on about? Ruby thinks that times are a-changing and Korean women – understandably – want their life back. "I think there has been an overall shift towards a more minimalist approach to skin care and greater focus placed on gentler products for the skin," Ruby explains. "This is so different from the multi-step or 10-step regime Koreans are well-known for."
Rather than layering on serums, eye-creams and/or other anti-ageing potions every night, a gentle acid cleanser can do all the heavy lifting, without irritating skin. Easy as that.