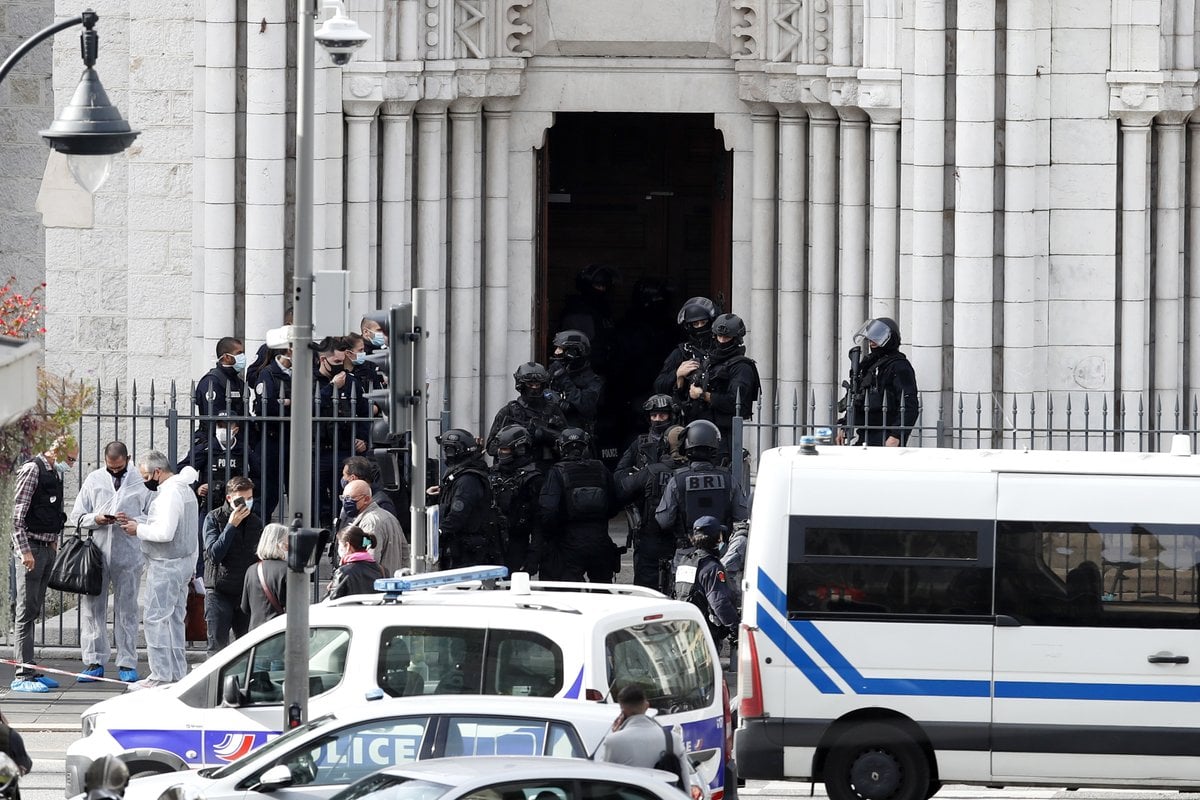 Three people have been killed in a terror attack on a church in Nice, with France now at an "emergency" alert level, as soldiers are deployed across the country in response.
One of the victims, a woman in her 70s, was "virtually beheaded" inside the Notre Dame Basilica. A man died from throat injuries, and another woman, in her 30s or 40s, managed to get to a nearby pub where she succumbed to multiple injuries. 
Her last words have been reported as being, "tell my children I love them."
Police have described the scene as a "vision of horror," with French President Emmanuel Macron calling the murders an "Islamist terrorist attack".
The attacker was shot and injured by police and taken to hospital. He has since been named as 21-year-old Brahim Aouissaoui - a Tunisian migrant who arrived in France earlier this month.
The mayor of Nice, Christian Estrosi, said the attacker had repeated "Allahu Akbar" (God is greatest) several times while he was being arrested and handcuffed by police.
A defiant President Emmanuel Macron has deployed thousands more soldiers to protect important French sites, such as places of worship and schools.
"France has been attacked over our values, for our taste for freedom, for the ability on our soil to have freedom of belief. And I say it with lots of clarity again today: we will not give any ground," he said in a press conference.