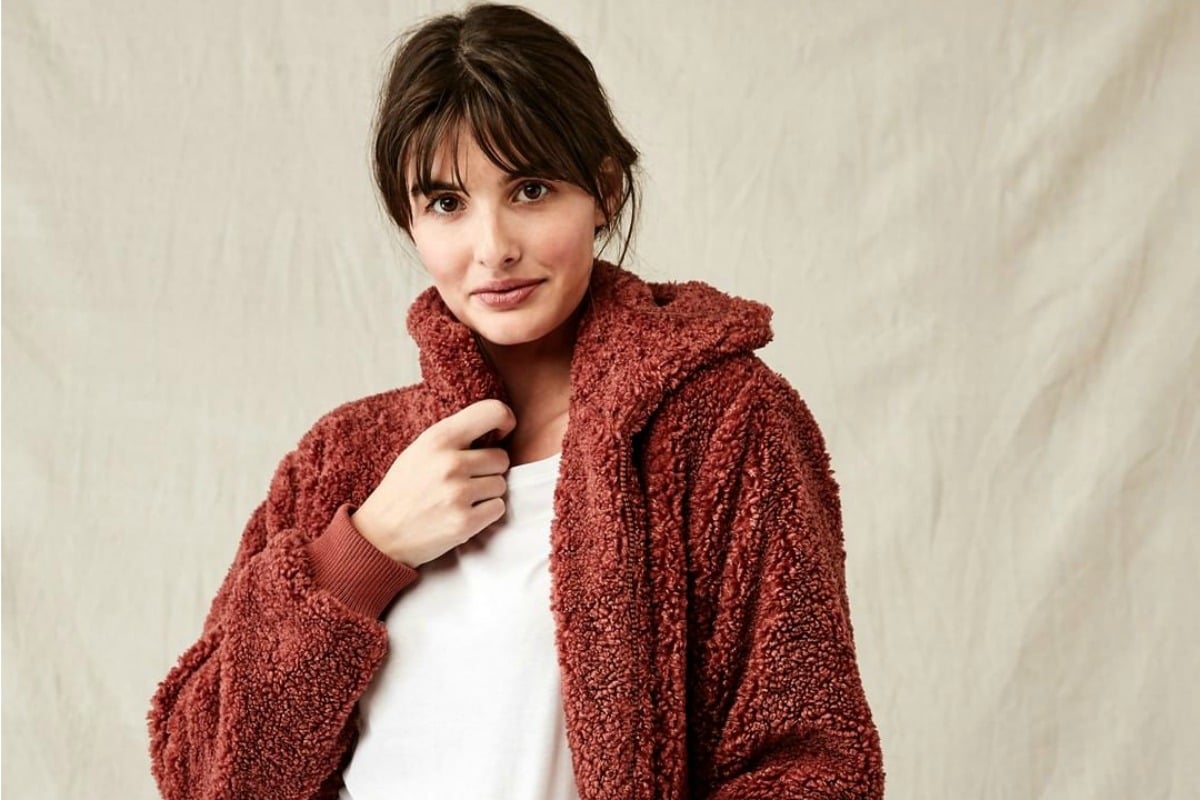 It's winter in Australia and we're all very cold.
One might find themselves daydreaming about leaving the house wrapped in a doona holding a hot water bottle, but society dictates that's "not appropriate".
But we have a suitable, very socially-acceptable solution.
Introducing the $35 Kmart teddy jacket, which is basically a warm hug from mum.
The $35 front zip jacket is perfect for layering, and the burgundy colour goes with basically anything.