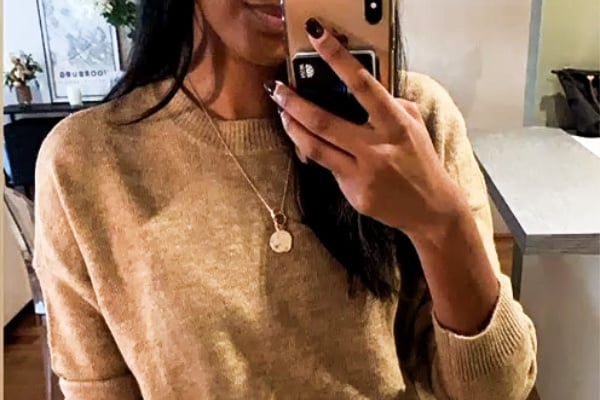 Chunky, statement knits are really great at their jobs, but there's a pressing factor we need to consider.
What about the days when you don't want to make a statement? The days when you just want to roll out of bed and into something classic and sophisticated to get you through whatever the day will pelt at you?
Those are the days light knits are made for. They're also made for every other day when the weather can't decide if it's autumn or winter.
Side note – need some fashion inspiration? Here's how the Mamamia team style colour and prints, post continues after video.
Essentially, light knits are sweaters. The only children of long sleeve skivvies and aforementioned chunky knits. The beauty of them, though, is you can wear them in so many ways, for so many weather conditions and occasions.
For example: you can take a summer/autumn midi skirt through to winter by swapping a graphic t-shirt for a light knit tucked in. And on days that are cold, but not freezing, a light knit fits nicely under a coat for the commute, but also provides enough warmth on its own in office air conditioning.
In very excellent timing, Kmart have released a lovely light knit that'll cost you $12.
Tina Abeysekara, the affordable fashion influencer behind Trash to Treasured, recently styled the Kmart Drop Shoulder Jumper on her Instagram stories tucked into a mini skirt (the specific technique is called a French tuck).
The stylist has also featured similar light knits on her feed worn with jeans and loafer slides, tapered pants for an office-appropriate look, and with the $49 Target midi skirt.