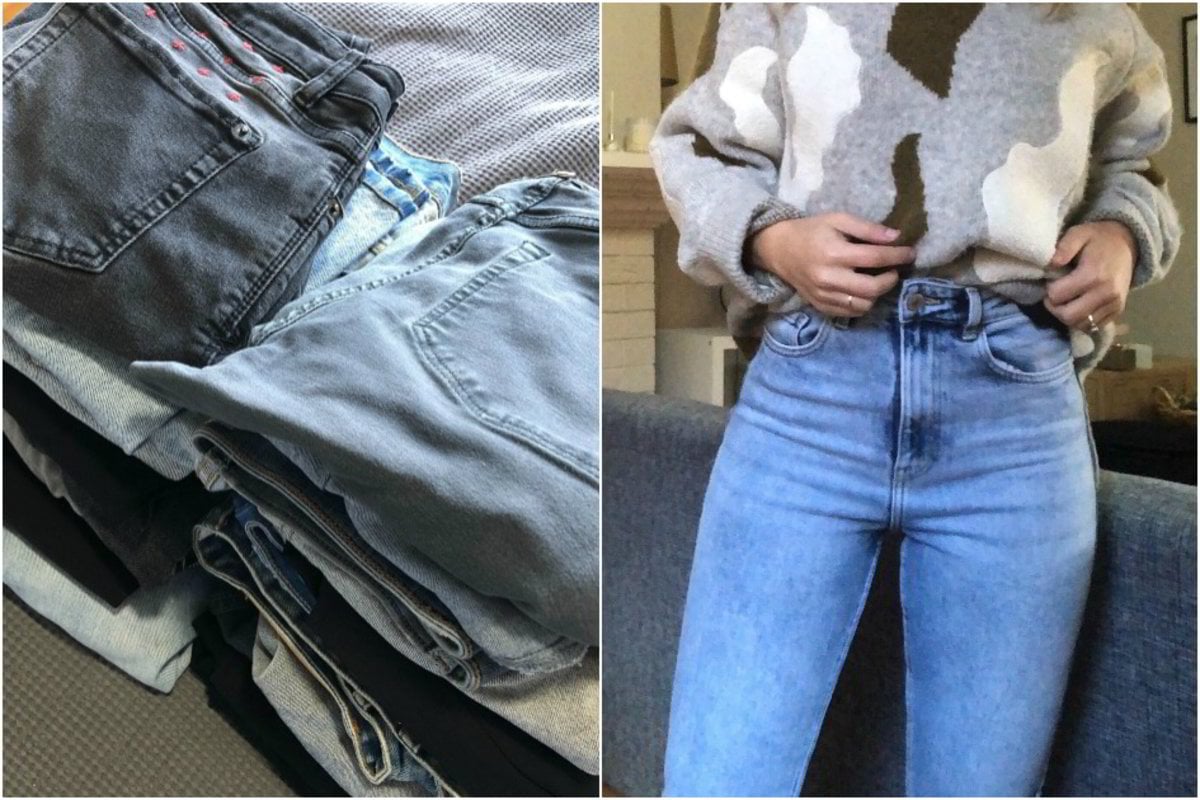 If you'll excuse me for a moment I have to talk about some jeans.
I'm going to lay my soul and my secret shame bare, and share with you how many jeans I've purchased in pursuit of the perfect pair: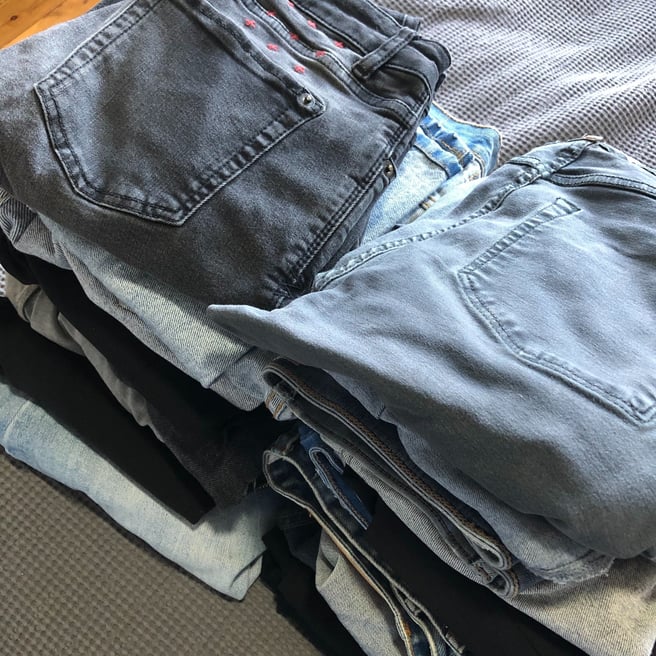 THIS MANY. Image: Supplied.
Obviously, I have no allegiance. These jeans have wildly differing price points, ranging from $30 to $300. The labels go from affordable (Cotton On and Supre) to luxe (Ksubi and MiH Jeans). They are slim-fit, boyfriend fit, straight leg, 'mum' fit, 7/8 length, high waist, ultra-high waist, and shamefully, NONE OF THEM ARE MY FAVOURITE.