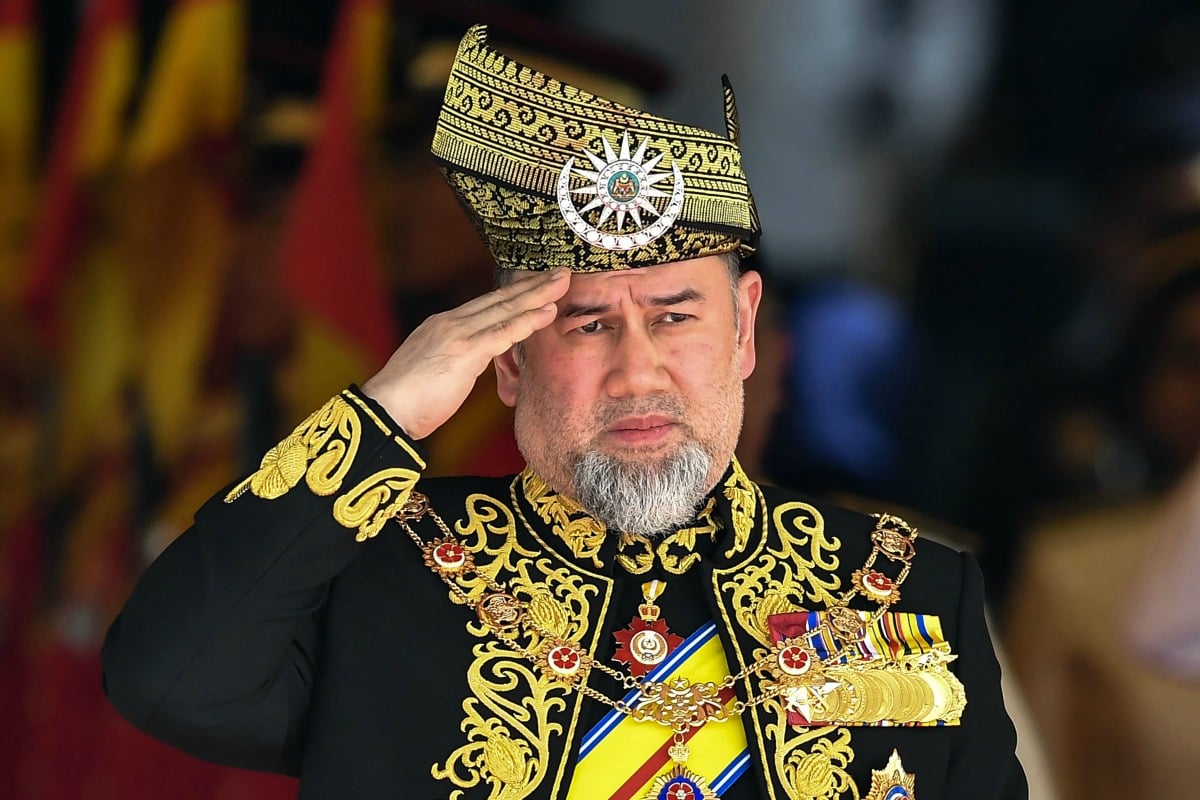 Last week, Malaysia's King Sultan Muhammad V decided to leave the throne just two years into his five-year term.
With his abdication, the 49-year-old became the first ruling monarch to leave the throne in the country's history.
In a statement from Kuala Lumpur's National Palace, it was made clear that Muhammad's resignation would take immediate effect.
However, no official reason was given for his choice to leave the throne.
"During his tenure… his majesty worked to fulfill his responsibilities and the trust placed in him as the head of state, serving as the pillar of stability, the source of justice and as an umbrella of the solidarity and unity of the people," the statement read.
"His Majesty hopes that all Malaysians will continue to stay united."
But while there was no official reason given for the King's abdication, it's believed the former King gave up his role for just one reason.
A secret marriage.
CONGRATULATIONS YDPA SULTAN MUHAMMAD V , MENJUJUNG KASIH TUANKU ! pic.twitter.com/FGxal2kuBI

— Nursafhia (@Nursafhia1) November 23, 2018
Muhammad is rumoured to have secretly married 25-year-old Russian beauty queen Oksana Voevodina in November while on two months leave for 'medical reasons'.
But while Russian and British media sources and social media were flooded with images throughout November of the couple's extravagant day, neither Muhammad or the palace ever officially confirmed the wedding.
It's believed that the couple married in a lavish Islamic ceremony in Moscow. It has also been reported that the ceremony featured halal food and no alcohol as the former Miss Moscow converted to Islam in April last year.
At this point, it is unknown how the pair met or how long they knew each other before they wed.
Speaking to The Sun, Oskana's father confirmed the couple's relationship.
"They have their own lives, I live mine," he said.