Last month, Kim Kardashian West revealed she was finding expecting a child via a surrogate "much harder" than being pregnant with her first two children.
While she was criticised for her comments – especially since the reality star experienced such difficulties during both of her pregnancies – in the latest episode of Keeping Up With The Kardashians, the 37-year-old has detailed just why she's been finding the experience so hard.
Speaking to her older sister Kourtney on the show, Kim admitted she wasn't quite sure how she should be "celebrating" the impending arrival of her third child with husband Kanye West.
"It's kind of weird when it's not you," she said.
"I don't know whether I should start eating donuts and celebrate like I would like old times or just go to the gym.
"I'm totally gonna forget and then a month before I'm gonna be like holly sh*t, we need to get a nursery!"
LISTEN: Sally Obermeder speaks to Mia Freedman about how she found her surrogate on No Filter.
Kim also explained that the experience of choosing a total stranger to carry her child was "so much more difficult of a situation" than she ever believed possible.
"You have to like make sure that their lifestyle is healthy and they have to go through psychological testing, and it was maybe a year before we finalised our current situation" she said.
"But I think everything happens for a reason, because the surrogate that I really loved got approved and she is such a nice person, like she's so easy to talk to and she's the perfect fit for us."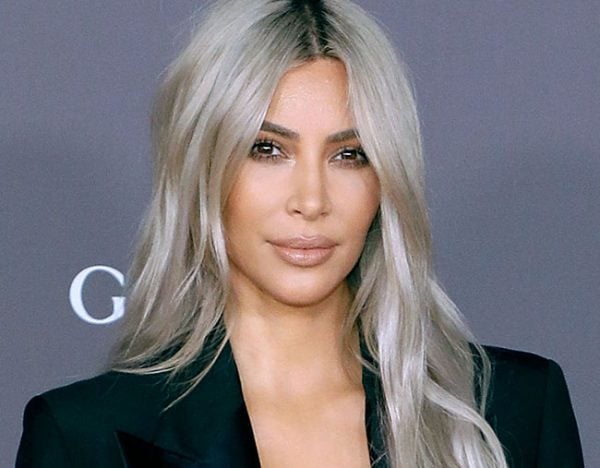 Kim and Kanye - who married in 2014 - had hardly any time to process what was happening, before they decided to move ahead with the surrogate.
What followed was a nerve-wracking 10 day wait for the couple, who implanted their last remaining embryo into their chosen surrogate.
Kim had experienced the disappointment of an embryo not taking before, revealing that before she fell pregnant with Saint, she was implanted with one that did not take.
"Kim is super nervous and anxious during this waiting period," Kourtney said on the show.
"Of course she wants to know is she or is she not having another baby."
Despite only a 60 per cent chance the pregnancy would take, Kim and Kanye are now expecting a baby - a girl, Kim let slip in November.
But Kim has also found it "frustrating" relying on someone else to complete her family, and said the dynamic with her surrogate was at times "weird".
"I go to all the doctors' appointments and I try to be really present, but when you're not carrying it yourself, it is such a fine balance of how much you're going to be in their lives," she said.
"Of course I want to know every last detail that's going on with my baby and that's super frustrating, but I really trust my surrogate and I don't want to be that person that's trying to control her every move.
"It's going to be a long hard process but I'm going to take it one day at a time and hopefully it just gets easier."
LISTEN to Mia Freedman's full interview with Sally Obermeder: