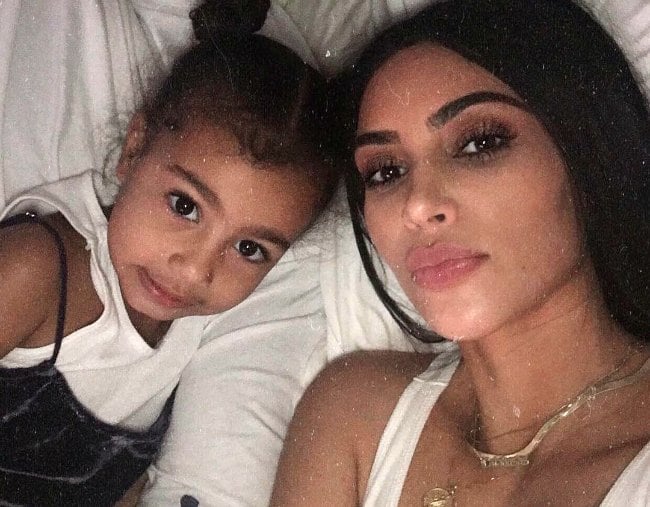 When Kim Kardashian went out to eat at a high-end restaurant in Miami she sat with her friends, Jonathan Cheban and Larsa Pippen. Her five-year-old daughter North West, curiously sat at a completely different table with her nanny.
According to People, onlooker Sara Liss noted the odd eating arrangement and said North would go over and speak to Kim, but she was "mostly engrossed in her iPad".
But before you start jumping on the parental outrage bandwagon, there's a surprisingly logical reason behind it.
According to sources, Kim and her friends were filming for their reality TV show Keeping Up With the Kardashians (you may have heard of it?) and North just wasn't feeling camera ready.
"Kim was filming and North expressed that she didn't want to be on camera, so she sat at a table next to Kim," the source told People.
And apparently it's a tactic all members of the family will employ when shooting as a way to protect their children's privacy.
According to Kim, despite having one of the world's most well-known faces, she actively tries to balance parenting with her immense fame.
Speaking to Big Boy on Real 92.3, the 37-year-old relayed the awkward moment when North asked her "Mum, why are you famous?"
Because explaining the concept of a sex tape to a five-year-old goes beyond the regular 'after-school special'.
Responding to her daughter, she said "I'm like, 'We have a TV show.' And she was like, 'Oh, okay.'"
"That was the first time she was like, 'Oh!'"
Maybe she can leave that conversation to her father, Kanye.
The Kardashian West family seem to delight in giving their children 'unique' names, this is apparently how she landed on them.