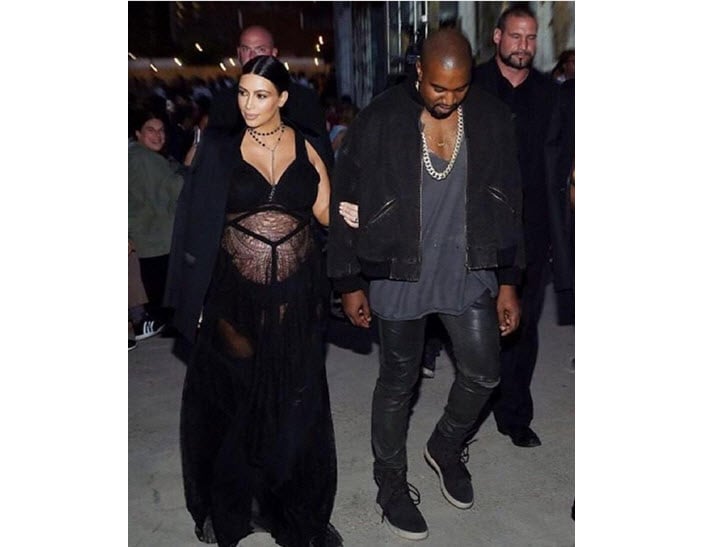 Clothes maketh the reality star.
When Kim Kardashian wants the world to know something and there's no appropriate emoji, she uses her other favourite medium: fashion.
What we're hearing loud and clear from the pregnant future first lady is that she's bumpin', bumpin' and she doesn't care who sees it.
There were so many great sartorial moments from Kardashian's first pregnancy with daughter North West, but generally her ensembles seemed to be screaming, "My fiance made me wear this," and "Please let me out of this leather-peplum prison".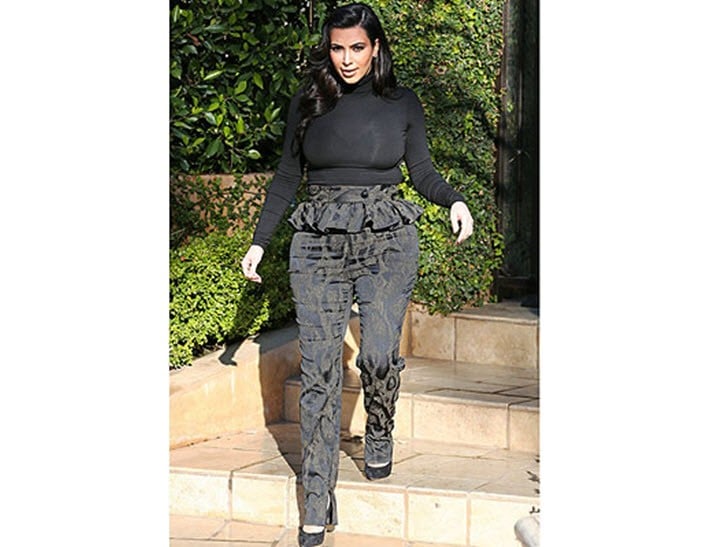 Kim Kardashian says that, in terms of fashion, she's come a long way since then and is approaching her second pregnancy with a son (name suggestions: South by South, Go, Inner, Wild, The Wicked Witch of the) from a whole new angle.
"I also look back at my last pregnancy looks and sometimes I am mortified," she wrote on her new website.
Watch Kim K talking about her pregnancy… Post continues after video.
"I didn't even know my signature style yet, let alone how to dress for a baby bump! My style kept changing and nothing was consistent."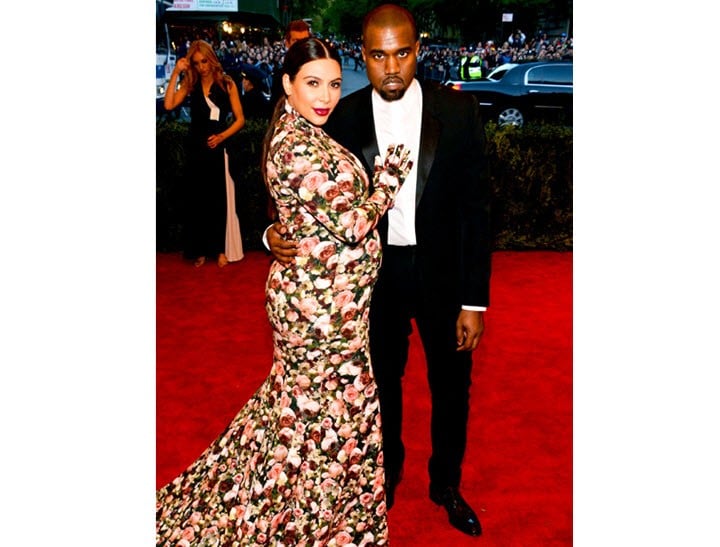 As most women know, the most stressful thing about pregnancy and impending motherhood isn't the bloody, horror-movie-like certainty of having a human being come out of your body, nor the prospect of the next 18 long years of full-time parenting.
It's working out what your signature style is.
"This time around, I know what I like — plus, I am confident and not trying to hide my bump. I actually want to accentuate it," says Kimbo. She's also conveying some other messages with her clothing choices.
Let's have a look at some of Kim Kardashian's best preggo looks and see what her outfits are telling us.
1. She's an anarchist.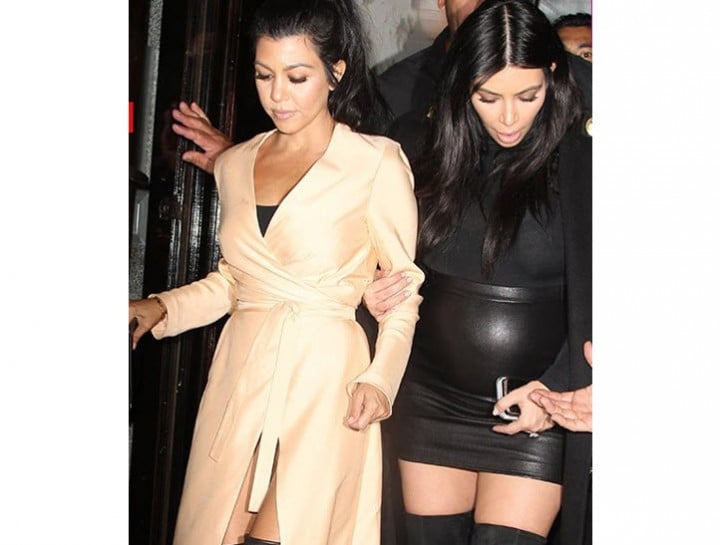 Stretching a tiny leather mini across your bump is a subversive move from Ms K-W. How many women do you know who wear mini skirts, let alone leather ones, during pregnancy?
Kim is refusing to play into outdated ideas of what a pregnant woman should look like, and she's using the skin of another animal to do it!
Riot in the streets!
2. She has magical powers.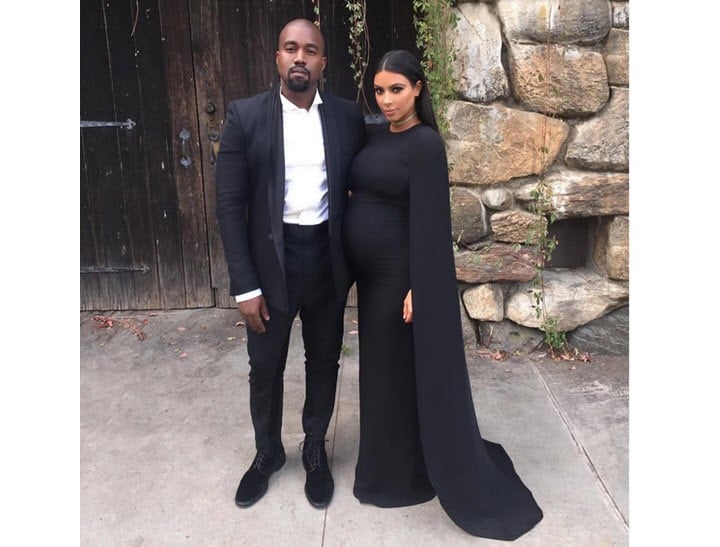 Like all mothers, Kim Kardashian possesses superpowers. She's chosen a very direct way of conveying this information: a cape.
Succinct.
She's also telling us another little-known fact: she's a big fan of Morticia Addams' parenting style.
3. She is taking care of herself.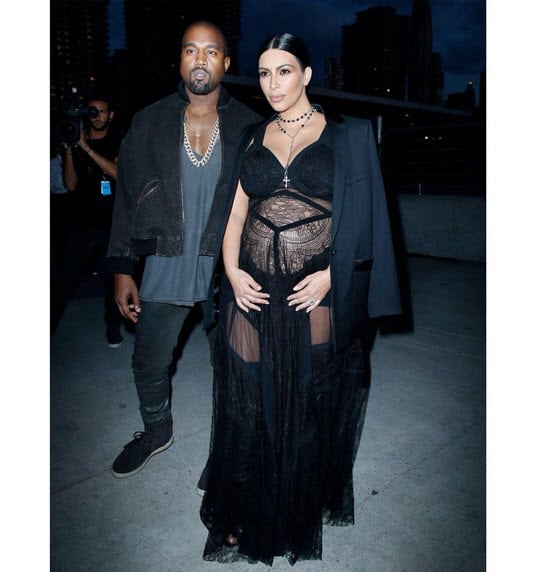 This ensemble reassures onlookers of Kim Kardashian's dedication to taking care of herself during this time, via her enormous undies. Her granny pants say, "Don't worry! I am taking folate supplements and getting plenty of sleep!"
4. She intends to breastfeed.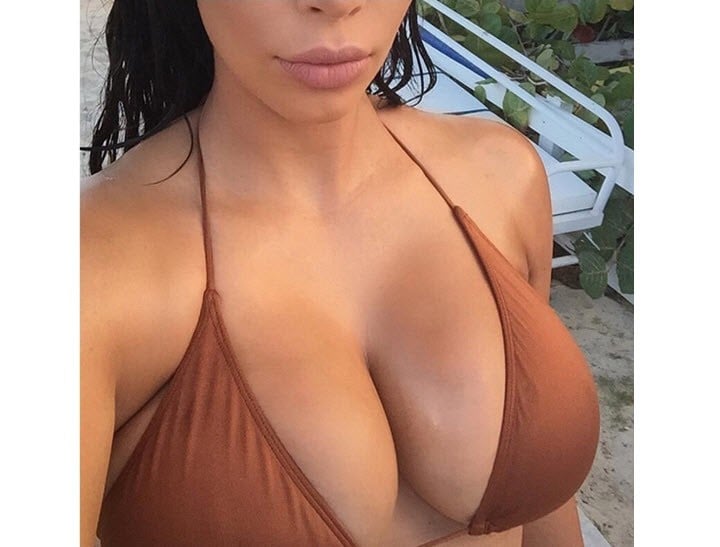 There is no mistaking the message here. Kim Kardashian is a big proponent of the "breast is best" philosophy.
5. She and Kanye are doing really well.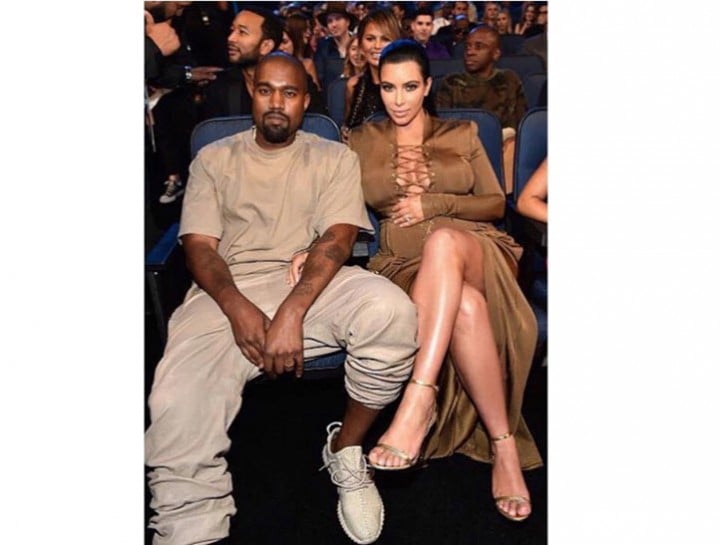 Coordinating your colour palette with your partner is clever. It conveys not only that he is responsible for impregnating you, but also reassures that yours is a household of harmonious agreement — the perfect environment in which to raise a child.
6. The baby's grandmother will play a large role in his life.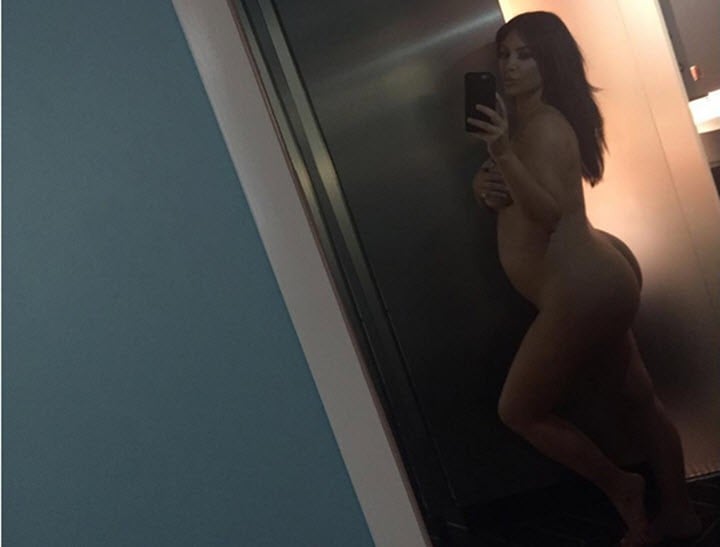 Kim Kardashian's lack of even a scrap of clothing is telling here. Just like the sex video that catapulted her to worldwide fame, this photo was released at the behest of her mother, Kris Jenner (according to Radar).
7. She's suffering "pregnancy brain". 
Many women complain of experiencing forgetfulness during their pregnancies, and Kim's no different. Here, she's clearly forgotten the self-enforced peplum ban that arose from mistakes during her last pregnancy.
9. She is unperturbed by weight gain.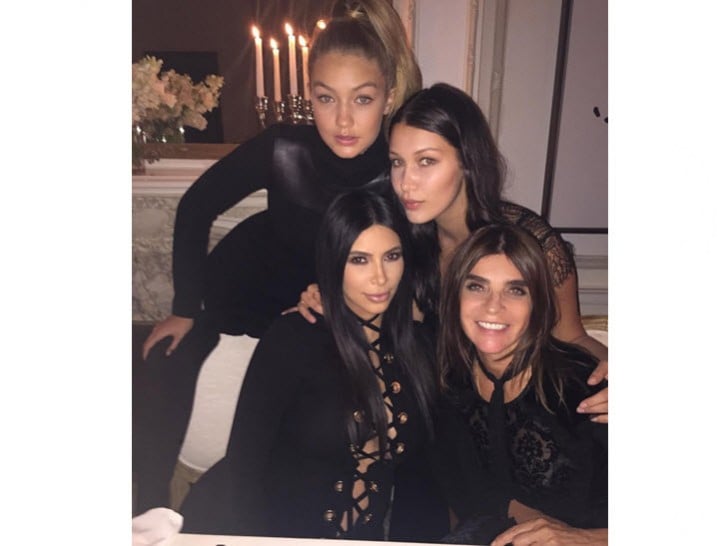 If, like Kim, you find yourself unable to lace up your dress adequately to preserve your modesty; don't. This dress doesn't quite meet in the middle, but did that stop Kim? Nope. She's not ashamed of her changing body.
10. She's really busy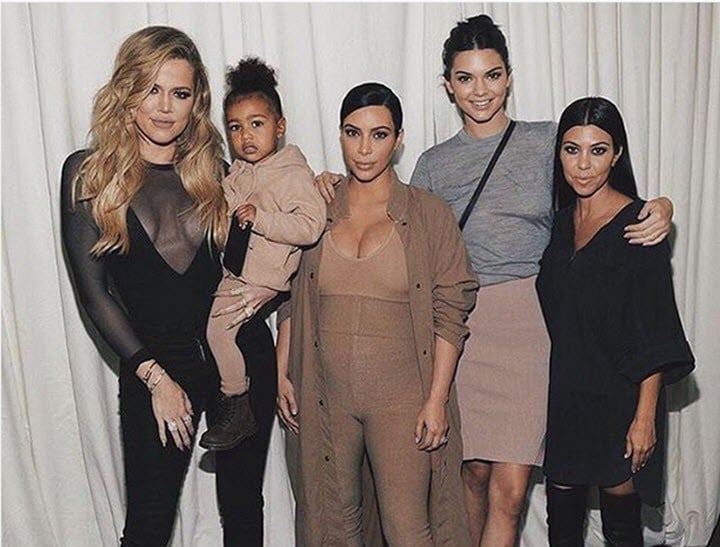 "You want me to wear beige leggings pulled up to my boobs and a beige singlet that squishes my boobs up to my chin?" is likely what Kim said to her husband Kanye when he laid this self-designed outfit out on the bed.
She sighed and rolled her eyes. "OK, but only because we're running late and I don't have time to put together another look. Also if I have to wear beige, so does North. God, what is Anna Wintour going to think?"
11. Look good, feel good.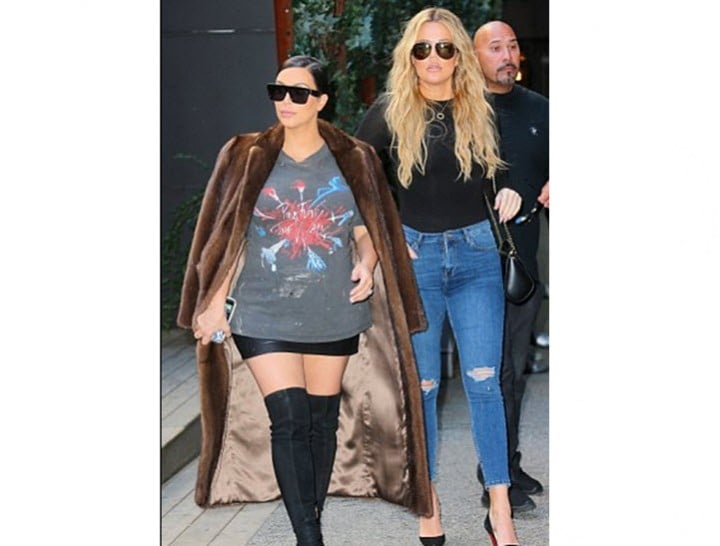 It may seem strange to don a coat made of the pelts of other animals' babies during summer, but for Kim, nailing her pregnancy style is the most important message of all.
"And yes, long coats to cover my fat arms and ass! It's such a trip how your body grows and changes, and at the end of the day, you have to wear what you are comfortable in and what you feel good in," she wrote on her website.
Indeed.