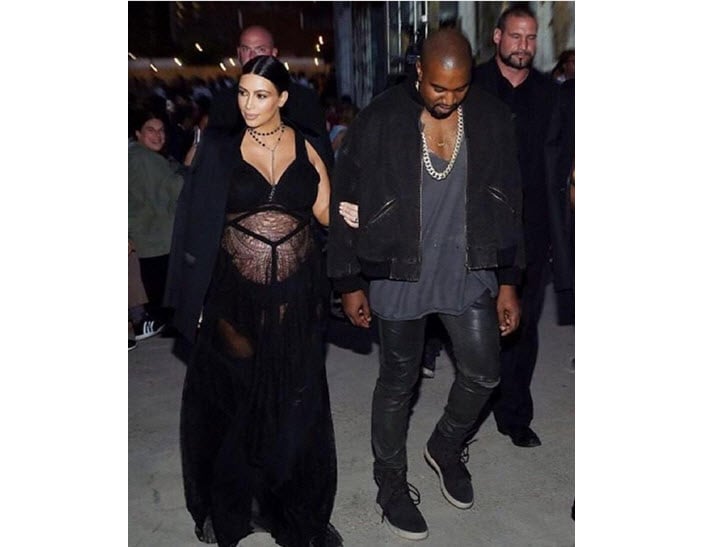 Clothes maketh the reality star.
When Kim Kardashian wants the world to know something and there's no appropriate emoji, she uses her other favourite medium: fashion.
What we're hearing loud and clear from the pregnant future first lady is that she's bumpin', bumpin' and she doesn't care who sees it.
There were so many great sartorial moments from Kardashian's first pregnancy with daughter North West, but generally her ensembles seemed to be screaming, "My fiance made me wear this," and "Please let me out of this leather-peplum prison".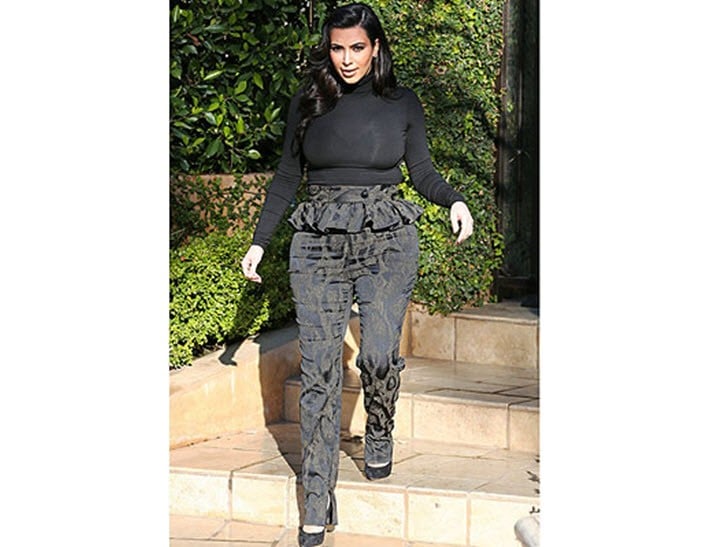 Kim Kardashian says that, in terms of fashion, she's come a long way since then and is approaching her second pregnancy with a son (name suggestions: South by South, Go, Inner, Wild, The Wicked Witch of the) from a whole new angle.
"I also look back at my last pregnancy looks and sometimes I am mortified," she wrote on her new website.
Watch Kim K talking about her pregnancy… Post continues after video.
"I didn't even know my signature style yet, let alone how to dress for a baby bump! My style kept changing and nothing was consistent."