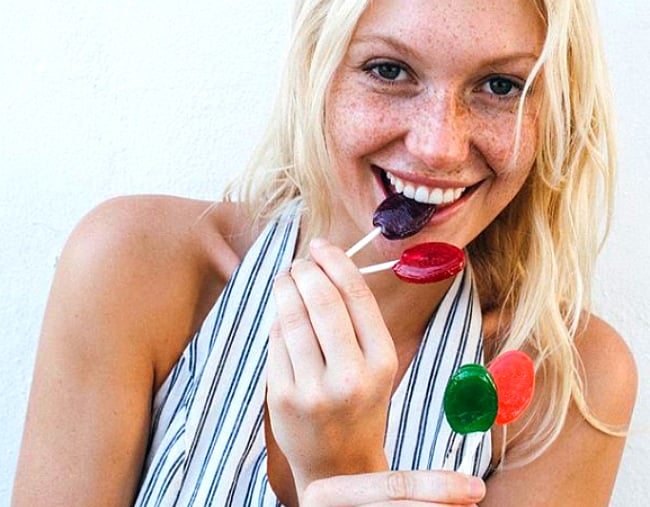 Content warning: This post discusses themes of eating disorders and mental illness some readers may find triggering.
On Wednesday, Kim Kardashian posted a picture of herself sucking on a harmless lollipop to her 111 million Instagram followers.
Only, it wasn't harmless. It was an appetite suppressant lollipop.
"#ad You guys… @flattummyco just dropped a new product. They're Appetite Suppressant Lollipops and they're literally unreal. They're giving the first 500 people on their website 15 percent OFF so if you want to get your hands on some… you need to do it quick! #suckit," the 37-year-old captioned the image.
The backlash was fierce and swift. Why would someone with the reach and influence of Kim's advertise a questionable product?
Look at the post's comment section and you'll find it riddled with words like "toxic", "disgusting", "dangerous", "extremely harmful" and "horrific".
"How do you sleep at night?" one commenter asked.
Regardless of Kim's business or personal intentions, the fact remains – this ad is still live on the reality star turned businesswoman's Instagram account. Millions more will see her sucking on an appetite suppressant lollipop.
But what actually is this product? What ingredients does it contain and would someone genuinely consume it?