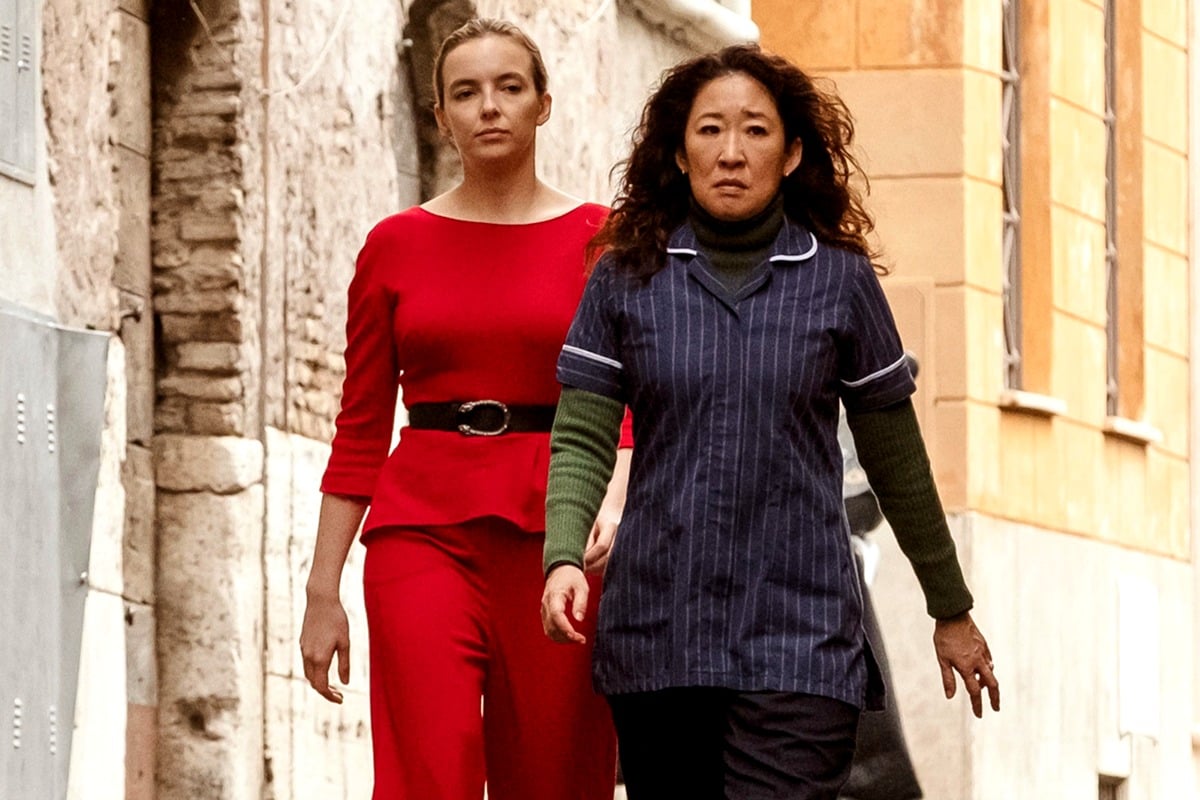 Here's a slice of good news sure to send a twinge of excitement into your heart.
The TV Gods have taken pity on us and Australia will now be treated to the new season of Killing Eve much earlier than first planned, fast-tracked from the US, with episode one dropping on ABC iview at 12pm on Monday April 13.
Killing Eve is an award-winning series centered on an international cat and mouse game between MI5 agent Eve Polastri (Sandra Oh), who is recruited for an off-the-books mission and Villanelle (Jodie Comer), a skilled yet psychopathic assassin.
Take a look at the trailer for season three of Killing Eve below. Post continues after video.
During the series, the two women become unhealthily obsessed with each other, teetering on the border between friendship and enemy territories.
The complete story thread of season three of Killing Eve is still very much under wraps, but what we do know so far is that Eve's fate hangs in the balance, to a certain degree, after the events of season two.
Last season, after a series of bloody twists and turns, ended with Villanelle attempting to get Eve to run away with her, and then shooting her and leaving her to die among the ancient ruins of Rome.
This was actually quite a symbolic ending, given that season one ended in a similar fashion with Eve stabbing Villanelle as they lay on a bed together having an innocent conversation that quickly turned bloody.
It's safe to assume that Eve survives the gunshot wound, as no one from the show is pretending she's not part of its new season, but the question will be how she and Villanelle find their way back to each other in season three and how the tables will turn in their relationship.
What keeps Killing Eve feeling murderously fresh each year is that each season brings in a new writer to lead the way and pen the character's fates. Season one was written by Fleabag star Phoebe Waller-Bridge, while series two was written by Emerald Fennell. The third season of Killing Eve has been placed in the creative hands of Suzanne Heathcote.
What we do know about Heathcote's season of Killing Eve so far is that after the betrayal and shoot out in Rome, Villanelle flees the scene and is soon once again up to her old tricks, killing for cash, changing her identity and donning costumes that frighten the life out of random children she encounters.