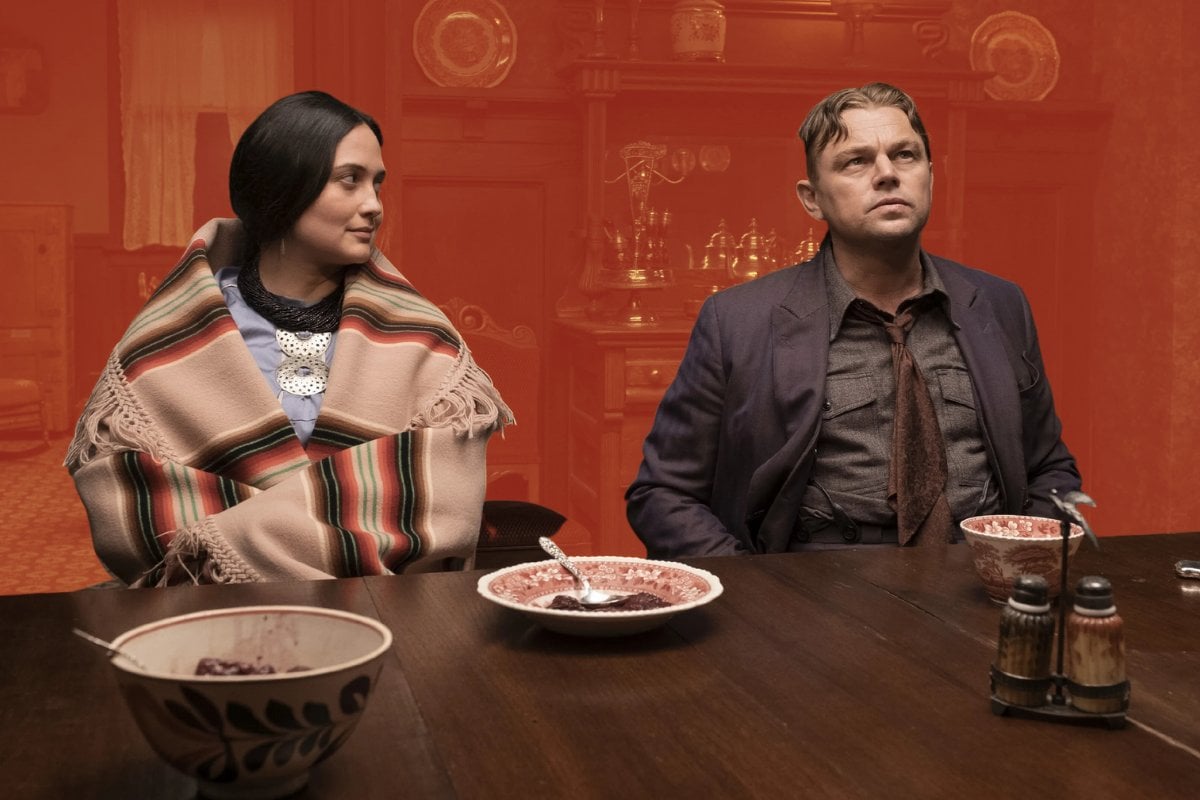 Killers of the Flower Moon is primed to sweep awards season.
It has all the ingredients of a critically acclaimed film. Two of the biggest actors of this generation paired with the most prolific director, recounting a story of one of the ugliest moments in America's history.
The Leonardo DiCaprio and Robert De Niro-starring and Martin Scorsese-directed film is based on real events: a series of murders committed in Oklahoma's Osage Nation during the 1920s.
The story of the tragic plight of the Osage went largely untold until journalist David Grann published his book Killers of the Flower Moon in 2017, which prompted further investigation into the region's dark history.
"They suffered one of the most monstrous crimes in American history, yet many people, myself included, weren't taught about it," Grann told The Telegraph. "We've effectively exorcised it from our consciousness."
Watch the trailer here. Post continues after video.
The film tells the story of the targeted Osage Nation murders of Mollie Kyle's (played Lilly Gladstone) family to gain access to their immense wealth. The murders were planned by wealthy rancher William Hale (De Niro), who married his nephew, Ernest Burkhart (DiCaprio), to Mollie.