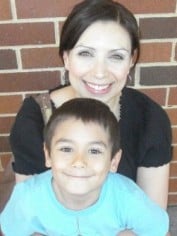 When I say that I'm a sideline parent, I don't mean it figuratively. Every week I stand on actual, physical sidelines watching my boys play soccer. And the games are never at the same location. Oh no. That would be way too organised. They are mostly at different fields so there is a lot of juggling and rushing around.
But that's all part of the fun. And as long as each location has my beloved coffee van, I'm all set.
When I was little I didn't do activities. We didn't live in an area with a lot of organised sports for my mum to sign me up to. But we had a huge backyard, and it became my playground. My siblings became my teammates and my parents were our coaches and refs, for all of our invented games.