Do your kids get enough sleep?
According to a chart being shared on social media – the amount of sleep they need is dependent on their age and the time they have to (or will) wake up the next morning.
So a five-year-old who needs to be up at 6am needs to be asleep by 6.45pm, but a 12-year-old who needs to get up at the same time, doesn't need to go to sleep until 8.15pm.
Which means dinner, bath time, bedtime stories and all your other night time routines would have to be completed by around 6.20pm at the latest.
If that just gave you a little panic attack – you're not alone.
The chart – which was created and distributed by an elementary school in Wisconsin in the United States – has caused quite a stir among even the most organised parents.
The post on Wilson Elementary's Facebook page has already been share over 400,000 times and many parents have commented on what they believe are unrealistic expectations.
"You as a parent should know what's best for your child, other people shouldn't be telling you what time you and your child what time to go to wake up or go to bed," one person commented. "Even though this maybe helpful to some, you as the mother or father should know what's best. And what child sleeps nearly 12 hrs?"
"Crazy! What kid sleeps at 6pm? How are you supposed to do homework, after school activities, bathe, and downtime in only 3 1/2 hours after the child gets home? 8:30 has always been a reasonable time. 9-9:30 in high school," added another.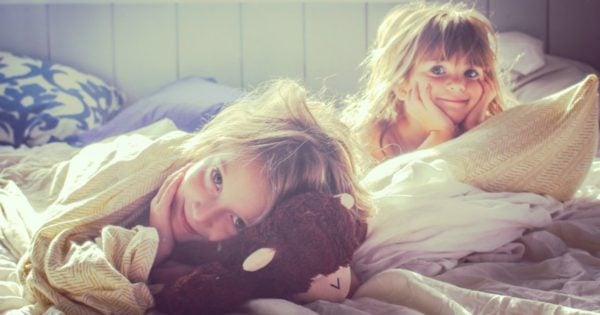 While others agreed that kids needed a consistent bedtime and a regular routine.
"Little ones, like it or not, need a consistent routine. Why have most of us forgotten this truth? Growing up we ran around all day come 7-9 - depending how old you were - no one was outside."
"My kids go to bed WHENEVER I tell them to. My mind is blown by all the comments on this thread that seem to purport a lack of control over the kids," added another person. "WE are the parents. WE make the decisions. Early bedtimes are in the best interest of the children for a number of reasons besides the obvious well rested child ready for learning."
Do you agree with this chart? How much sleep do your children get?