It's well a known fact that Khloe Kardashian has zero tolerance for Twitter trolls and haters.
The television personality and creator of Revenge Body gave birth to her first child, True, only five weeks ago, and has been sharing her regular post-partum workouts on Snapchat.
When she noticed people on Twitter were criticising her exercise habits, she was quick to shut them down.
In a post on her Snapchat yesterday, she said, "What I'm annoyed about is that I've read a couple of times on Twitter that, you know, they feel that I'm focusing too much on my body, but the truth is, I've worked out five or six days a week before I got pregnant and that's my sanctuary and something I love to do."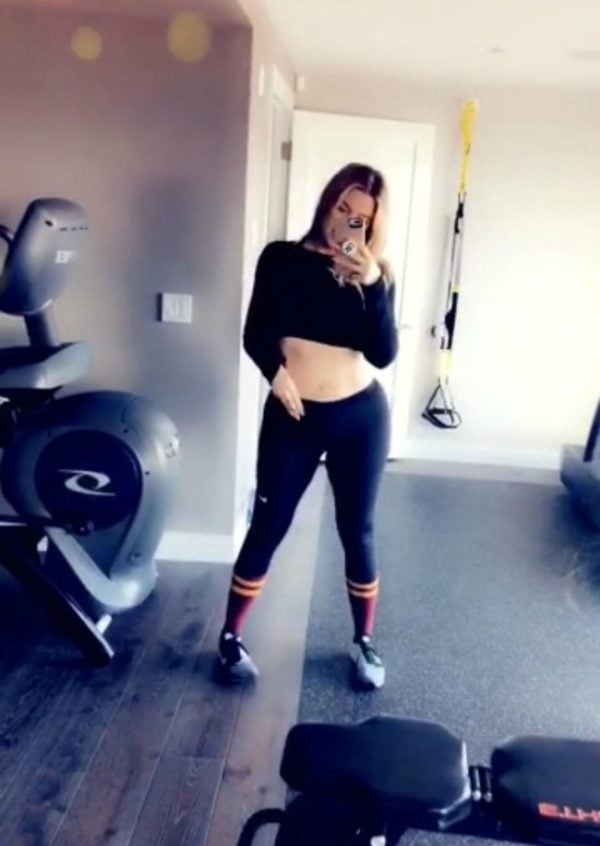 Khloe, 33, said that a regular exercise routine makes her feel normal.
"I want to find time to work out because that's going to be my new normal, just because I have a baby doesn't mean I have to stop doing the things that I love, and I love working out and getting my mind right," she said.
"I've been working out for 11 days now, I feel really good, but tired. My body is sore because it's rewaking itself back up."