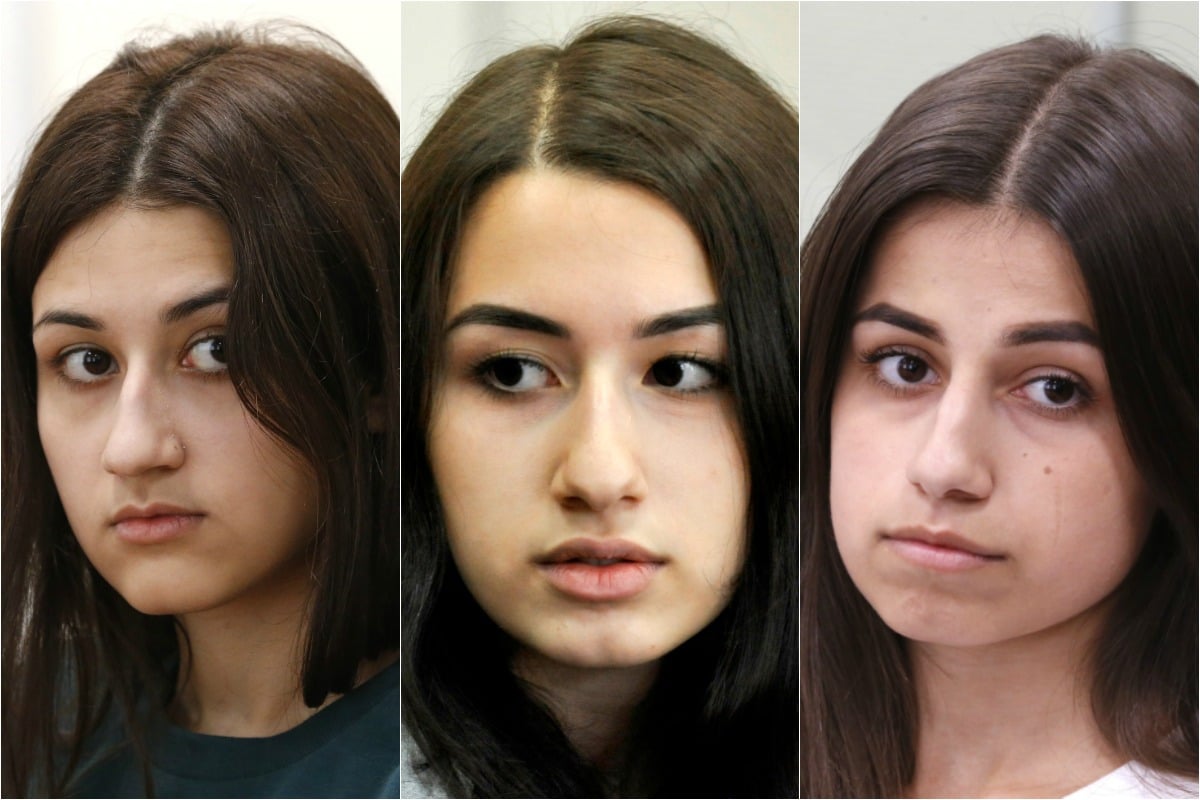 Maria, Angelina and Krestina Khachaturyan spent their childhoods in fear, scared of the wrath of their violent, abusive father who made their lives hell.
They were beaten daily, sexually abused and shot at with an airgun, court filings as reported by AFP show.
The sisters refused to go to police fearing the ramifications and would beg their school friends to keep the violence a secret.
In 2016, one of the girls tried to take her own life but was saved by her sisters.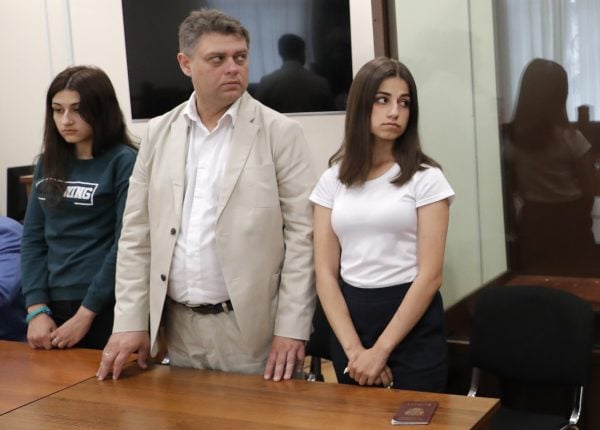 But in July 2018, the sisters snapped and decided if they didn't act soon, one of them would die.
It was a summer evening in Russia's Moscow when Mikhail Khachaturyan decided his living room wasn't clean enough.
He summoned his daughters, and one by one sprayed them in the face with pepper spray.
The punishment left the eldest Krestina unconscious.
The teenagers waited until their dad fell asleep in his rocking chair and attacked him with a kitchen knife and a hammer. He put up a fight but died within minutes.
The sisters, who were 17, 18, and 19 at the time of the killing and have confessed to their parts in it, have been charged with murder and face a maximum prison sentence of 20 years.
Sidenote: Here are the hidden domestic violence numbers in Australia. Post continues after video. 
Prosecutors have acknowledged the extraordinary violent circumstances that pushed the girls to attack their father, but still  insist the trio be tried for murder.