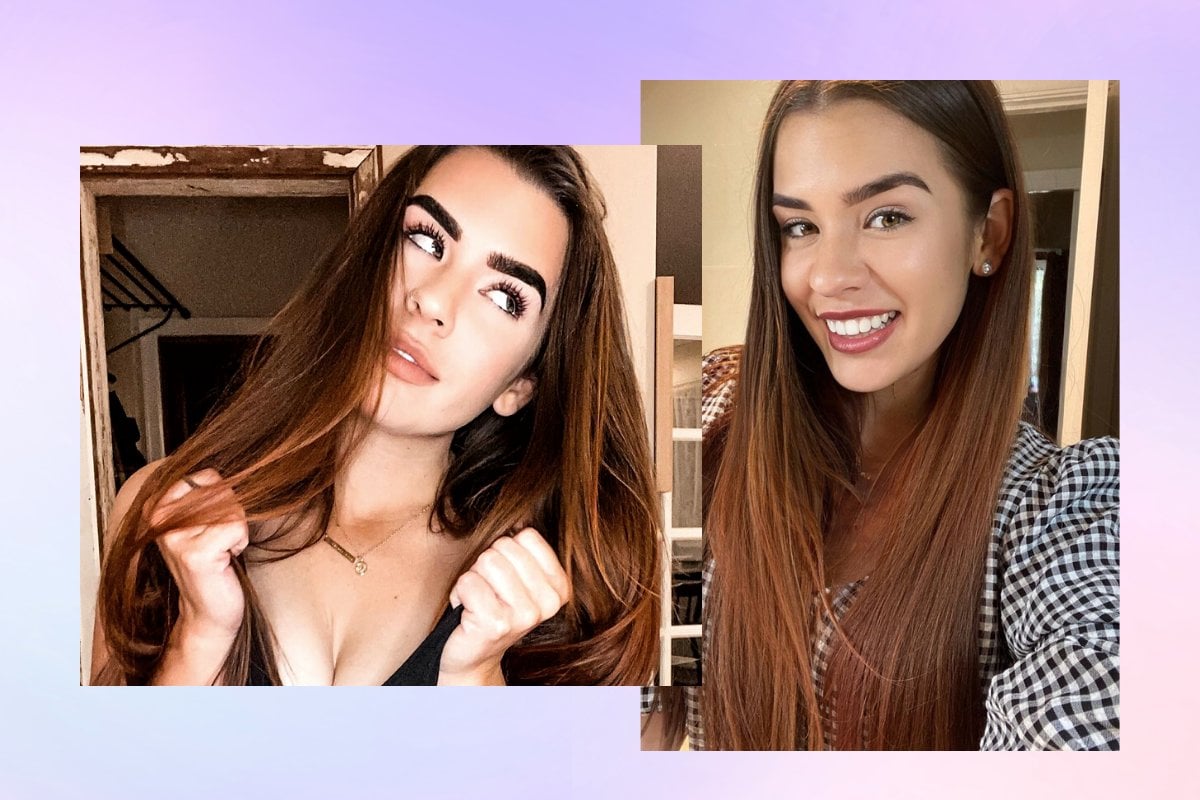 As she stands at the school gates of her kid's private school, mum-of-two Lucy Banks has become all too familiar with other parents wondering what she does for work.
She's a regular at her six- and eight-year-old sons' pick up and drop off. She attends every school assembly, sports game, and extra-curricular event - and all without a partner to share the load with. 
"I don't go and advertise it, but if someone asks me: 'What do you do for work?' or 'Why are you never at work?' I tell them: I'm a content creator... and then we go into that conversation," she told Mamamia.
In "that conversation," Banks has to explain that she creates porn.
Watch: Ever wondered what a first date would be like with high class escort, Samantha X? Well, wonder no more! Post continues below. 
Lucy had made a comfortable career for herself working in banking until her marriage came to an end, and she was forced to stop working to take care of her kids.
"I had $60 in my bank account, I had these two kids, I had all this debt, and I thought: 'I don't know how I'm going to wake up tomorrow. I don't know how to put fuel in the car to take them to school. I don't know what to do here,' but I knew I couldn't go back to work. I knew I just needed to figure it out because those kids needed me."
Nowadays, she's making four times the money she did working in banking.
She's sending her children to prestigious schools, she's providing her six-year-old son with a disability the best medical care possible, and just last week, she booked a five-day cruise for her and her family - all funded by the money she's made as an adult content creator on OnlyFans.
"I don't think that sex should be anything that's dirty or shameful. It's just so normal.
"We all [have sex] and the fact that I'm monetizing it doesn't make me any better or worse than the man next door who isn't. I just saw an opportunity where I could really use my sexuality as something that was powerful and not something to be ashamed of."