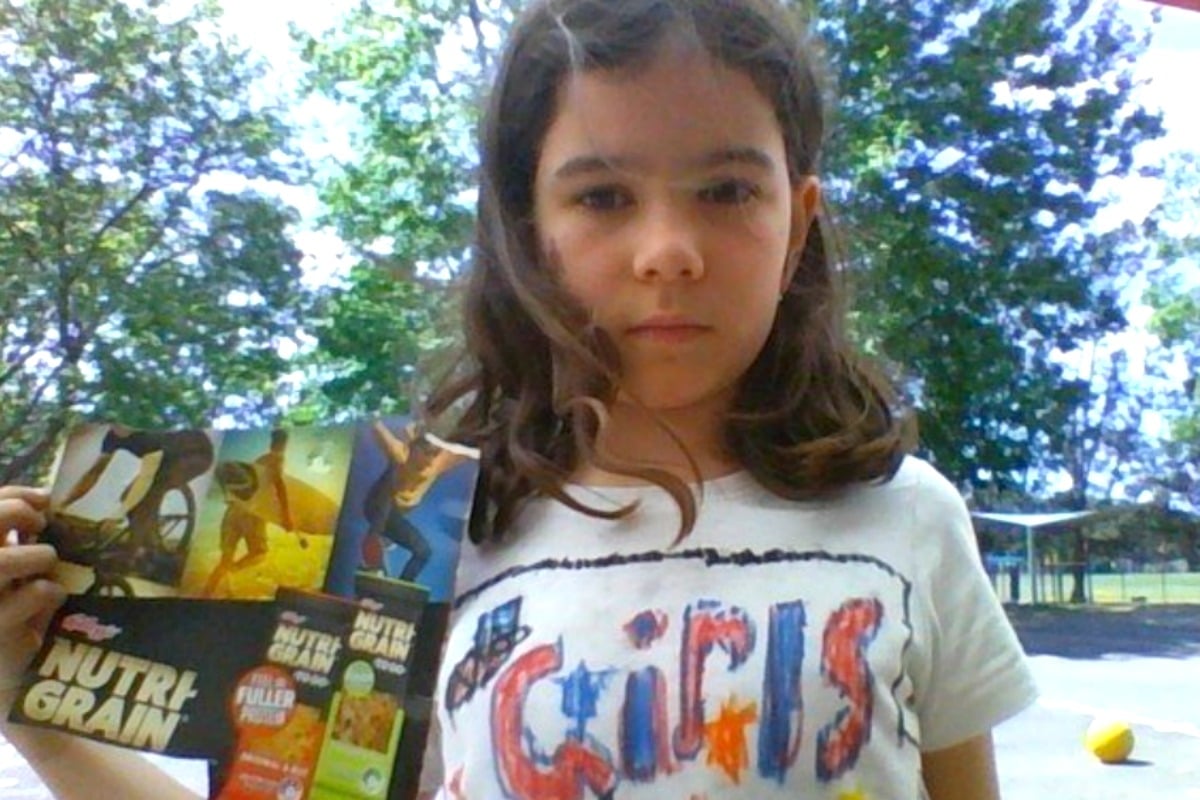 While tucking in to a bowl of Nutri-Grain one morning, eight-year-old Daliah Lee noticed something concerning: the box from which her favourite cereal came from only ever featured boys doing 'awesome things' on the back.
Frustrated by the lack of female representation on the cereal's packaging, the Year Two student from Canberra was inspired to take action – penning a letter to billion-dollar company, Kellogg's.
"I noticed that on the back of the box of Nutri-Grain, there are only pictures of boys doing something awesome," the letter read.
"Why can't girls be on the back?" she wrote.
She went on to express that it "wasn't fair" because "girls can do something awesome too", before asking the company to "please fix it".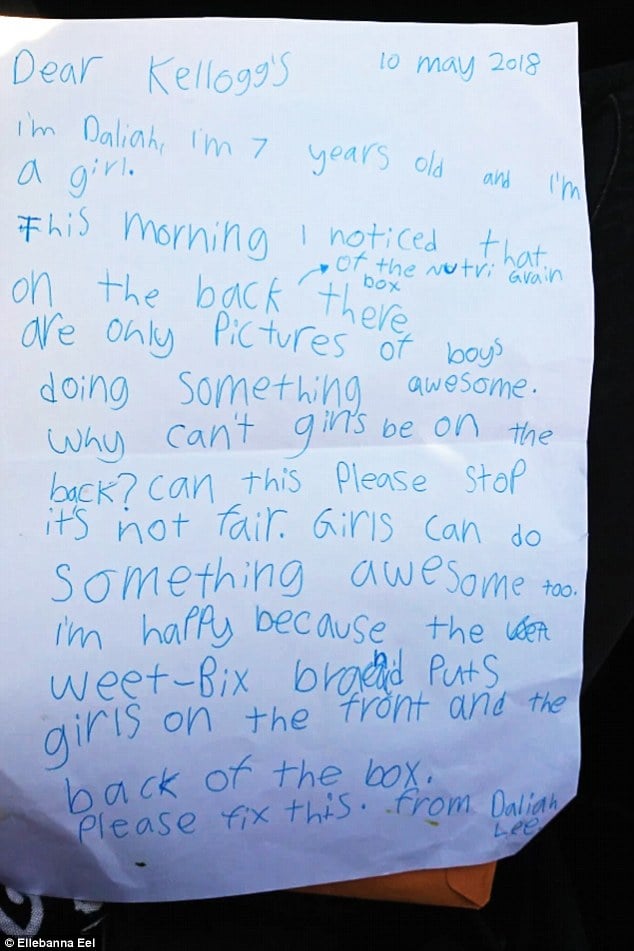 As reported by Daily Mail Australia, Kellogg's sent a generic letter in response, thanking her for her feedback and promising to pass it on.
This only further sparked Daliah's passion to fight for change.