The Bachelor 2016 contestant, Keira Maguire, has made explosive claims about fellow alums Tiffany Scanlon and Megan Marx on an Instagram Live video on Wednesday evening.
In a stream completed alongside Lisa Hyde, who was the runner up of the 2015 season of  The Bachelor and Lisa Clark, who participated in Big Brother, Keira answered a series on questions.
But the most fascinating were those about her time on the reality dating show, particularly the women who took part in the journey with her.
Speaking about Tiffany and Megan, Keira began by joking about being a lesbian herself before saying that the pair 'aren't lesbians' and that their relationship is all a 'publicity stunt'.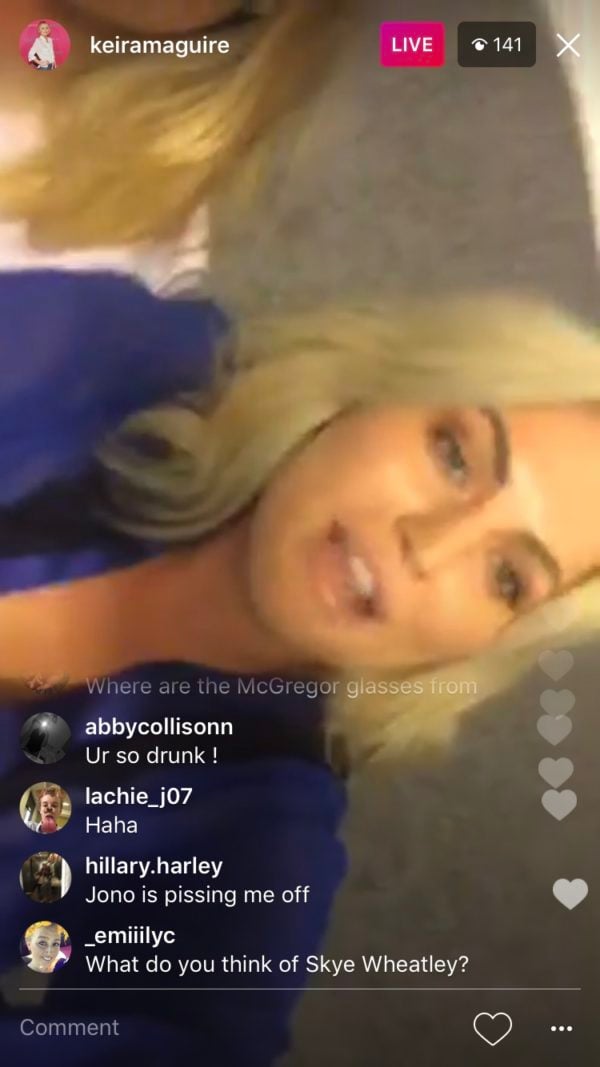 She warned the hundred or so people watching her live stream 'not to be fooled'.
When pressed further on the topic by commenters, Keira held strong on her view, maintaining that the entire relationship has been fabricated.
"So Tiffany and Megan are faking their relationship?" one watcher asked in the comment section of the video.
"Yes they are faking their relationship," Keira instantly responded.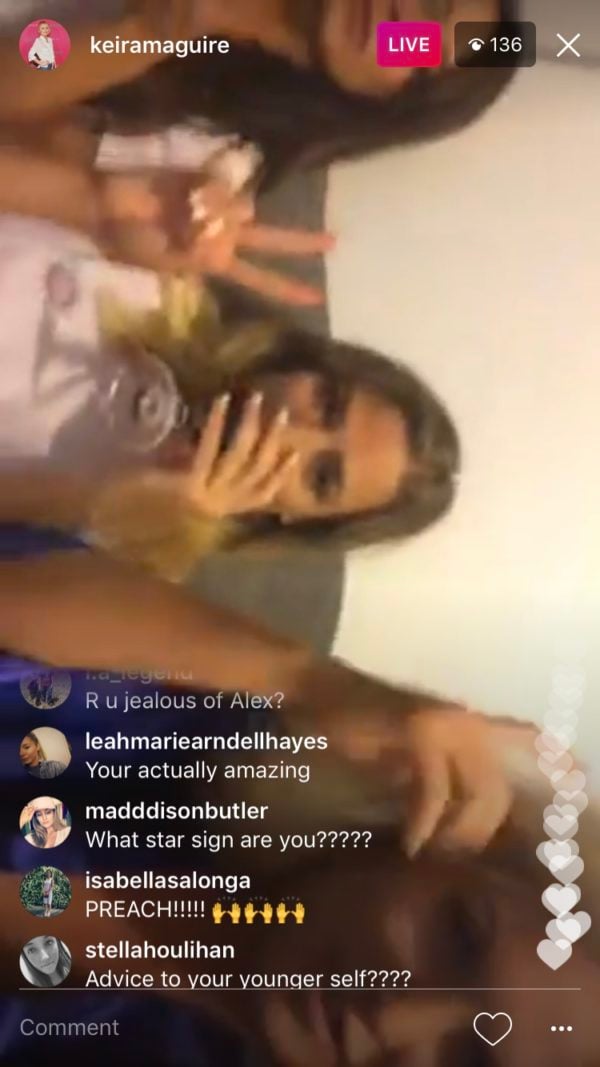 Tiffany and Megan most recently announced the latest step in their relationship was a decision to move to Bali together where they are currently living.
The pair are planning to stay there for a few months, working on "projects and collaborations" according to an older post on Tiffany's Instagram.
During a recent chat on the Kyle and Jackie O show the pair also opened up about their sex life, telling the hosts they had 'done the wheelbarrow'.
"Oh, don't worry, I'll get my dildo out and we'll do the wheelbarrow," Megan said.